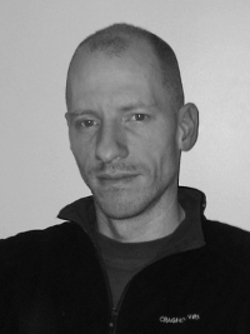 For many years of my own life I felt lost, very much alone and full of doubt. Uncertain what I wanted from life and how to get it.
This was not helped by my own introversion and shyness which prevented me from seeking connection and answers from other people.
Something was wrong. A niggling fear of a meaningless life.
During this time I also pondered what was wrong about my life and how to change it.
This lead me to read more on psychology, philosophy and self help books on self improvement and development. I had many ideas and I wanted to share them.
I had the idea….
What if I were to meet my younger self. What would I tell this young Richard?
This would be the basis of my new revamped blog.
It's about Changing your Life.
How to change. What to change.
This blog is for those people who seek a new direction in life or wish to enjoy the life they have.
I am here to give you ideas on how to live a life worth retelling, and saviour those moments yourself. Ideas to help you become more than the person you think you are.
So it's about passion and purpose. Insight and knowledge. Connection and meaning.
So we can rest with peace in our hearts and a smile on our lips.
I hope what I have to say here resonates with you, if so then this blog is for you.
To the right is the letter I wrote to my younger self.
Dear Richard

You are just starting out in the world. You are growing up and are about to face the trials of adulthood.

I want to tell you something before you start out.

It is very important, and I want you to know this because it will help you find success happiness in life.

I say this because I have failed so much.

You are so precious to me, more than words can ever express. I know you think you are not very brave but you are, more than you think.

You have such passion, imagination and insight within you, so don't bottle it up and never show it to anyone.

You must speak up and let others see your heart and mind for they are more valuable than all the wealth you will ever possess.

This is most important, you must find others to talk to and connect with for they will teach you things you need to know, and lead you to places you never thought possible.

You must reach out and help others, for doing so you will lead them to realise their dreams and hopes.

You have such compassion and empathy, that to deprive the world of yourself would be too great a loss.

There will be times when you will feel very alone, empty. Where you will feel lost or confused. What is important is to have faith in yourself , even when you have no reason to do so.

You will feel so much doubt and fear.

But take heart, these are just some of the steps you need to tread to find the happiness and peace you are looking for.

There may be moments when you feel like ending it all. I know I have been there. And although no one may come to help, you must step back from the brink. Because that pain is what will be the motivation to find the life you want.

I know you don't believe me, but please trust me on this. Things can and will get better as you learn and grow, so don't give up on yourself. The effort itself yields its own rewards.

What I am going to tell you I have learned from bitter experience and the failures that have been part of my life.

I can't tell you all that I want to tell here, so come back regularly and I will tell you more.

I love you so much.

Richard