One difference in the debate that's not being looked at is what is the role of Philosophy and religion plays in our lives.
There difference here is between traditional western Essentialist ethos found in philosophy, science and religion, from ancient greek ideas like Democritus Atomos, and Newtonian physics, to like the Abrahamic faiths.
Compare this to the more unified philosophy and religions of the east, with their rejection of the idea that there is an essence of existence. The Non-dualism, of Hinduism, Buddhism, Jainism, and Daoism, to the specific rejection of the Self in Buddhism.
You might call it the difference between metaphysical maximalism and minimalism.
Elaborate Metaphysics – Spiritual Maximalism
The western religious, scientific, and philosophical aim was to eliminate uncertainty by claiming there is a knowable basis for existence, an Atomos, an uncuttable, unchanging basis, and 'essence' if you will.
A personal self, a soul
Self of things, such cats, pens, houses, etc.
The self of the cosmos, an 'unmoved mover' or a god
Using Hebrew sources and classical Greek thought Theists developed an elaborate metaphysical narrative to explain the cosmos and its existence. In the Christian God, the cosmic self pushes around the self objects, but only influences people selves, souls.
The Theist model is one sense is Dualistic, the Contingent changing world and the non-contingent reality of God, outside of Space-Time.
God as a creator, figurehead, inspiration, moral guide and dispenser of justice.
(One point worthy of note, however, is the Abrahamic faiths can agree on the nature of this existence and of God.)
To cite a Metaphor, Theists like scientists, and philosophers seek ta island in a sea of uncertainty. to set their house of a firm foundation, a bedrock of certainty, of objective truths.
Theists use religion to mollify uncertainty, to find comfort. I don't think it works because it still leaves the next question, Why did God make existence this way? The uncertainty doesn't end because of God.
If you claim a supernatural exists, you have to populate it, explain how it interacts with the natural world, and explain how you know all this.
Proposing a God doesn't seem to eliminate uncertainty, merely pushes it back a little further down the road.
I don't know metaphysics – Spiritual Minimalism
Buddhism by contrast doesn't care about the metaphysical world and the supernatural labyrinths believers and western philosophers find themselves in.
Buddhism is more pragmatic. Buddhists instead teach that we would do better to accept uncertainty. When you realise some questions can't be answered, the wise thing to do is stop trying to find them. No one carries baggage they don't need.
When there is the essence, no self to find, life becomes easier because you're not trying to solve it.
The Metaphor here is the Allegory of Neurath's bootstrap. A ship that's falling apart, and is being repaired by it's crew, on an ocean. The meaning is the crew is ourselves, the ship is our ideas, knowledge and the sea is the uncertainty of existence.
Suffering happens regardless of divine existence, and suffering is what we're looking to address.
God is unnecessary because we can examine and solve our problems without a divine overseer.
The western attitude by comparison is like Pygmalion, it fell in love with its own creation, the abstract models we created. Seduced by thinking for its own sake—Head-driven, society, caught up in thought alone, divorced from evidence, and practical concerns.
The purely theoretical mind, like the western metaphysics, is lost in its own labyrinth.
Buddhists are unconcerned with metaphysical speculation, focusing on this lived temporary existence.
Closing thoughts
These two ideas show how a difference of opinion on what we are looking for, what we need, and our values influence how we live our lives.
Buddhism, like Stoicism, doesn't need to know why we exist and what the origin of the cosmos is. We don't need such knowledge to pay out bills, feed our kids, or do our jobs.
A feature of this debate are the two sides talking past each other.
The reason why is there asking two different questions.
The theists are asking, 'does god exist?' and answer yes.
Some Atheists and Buddhists ask, 'can we know the difference [that gods exists]? With the answer No.
Theists work more on Metaphysics, Ontology, or what's real, but Scepticism and Atheism are more about Epistemology, what can we know, how we know.
Buddhism doesn't offer a grand metaphysical system of thought to explain everything. Some have argued because of this that Buddhism is not a religion.
The point is, if we can't know the answer to metaphysical questions like God, then metaphysics becomes worthless. A vivid imagination that can't test its ideas. So they remain as such, opinions, elaborate webs of abstract concepts and metaphors that are worked to fit together. However, they're still nowhere closer to a truth about existence or ontology.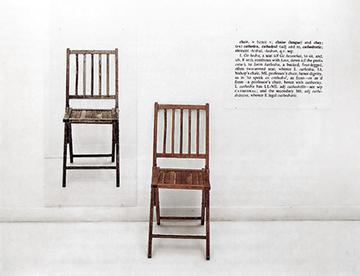 It's the insight of Wittgenstein; ideas point to reality; the concept of a chair points to a real chair. Get rid of the concept, and the chair remains. Get rid of the God idea, and what's left? It's an abstract concept that points nowhere. This goes back to the Two truths in Buddhism and the difference between the Map and the Territory.
Life is not a problem to be solved, and the great answers are not to be found in something outside of us.
The answer lies within, in the living of life. The Artists voice arises from the making of art, it's some thing you dig down with introspection to find, or a obtain from an authority.
It's annoying to see so many apologists not see that there is a real difference between philosophical and religious traditions. They don't recognise or don't want to that not everyone needs answers.
The next obvious question is why do theists need answers, need certainty, need God, where as Buddhists, many atheists, and non believers don't?. Something I hope to look into further in other essays.