One of the most challenging ideas of Buddhism is their understanding of causality. It's not based upon the western idea of because it doesn't trace its history back to ancient Greece and the ideas of Aristotle and Plato.
The Pratityasamutpada of Buddhist teachings asserts neither direct Newtonian-like causality nor a single causality. But a multiplicity of causes.
Buddhism ( and Taoism) see the cosmos as a multitude of different causes and conditions all interconnected. It's called Interdependent Coarising, Dependent Coarising, or Dependent Origination.
Consider two viewpoints.
Greeks and Billiards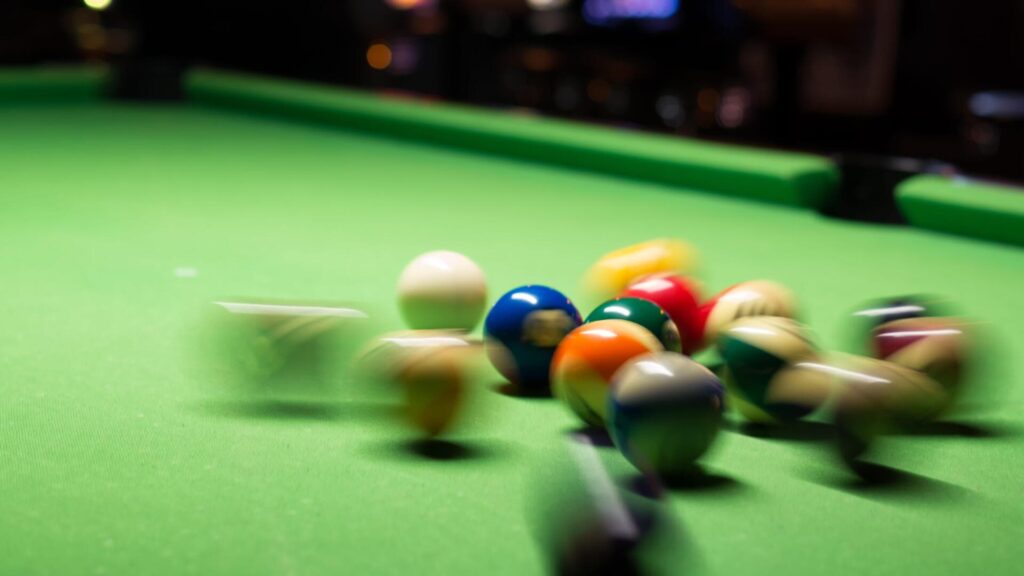 Consider the old school western ideas of causality. Separate objects moving through space hitting each other, like a game of Billiards, Pool or Snooker.
One ball hits another, which then shoots off in a direction. Each object is separate, in motion, and it hits another object which then also moves—all determined by discoverable laws.
This idea has been the basis of science and our thinking for centuries, all the way back to Aristotle.
The Buddha and Indras net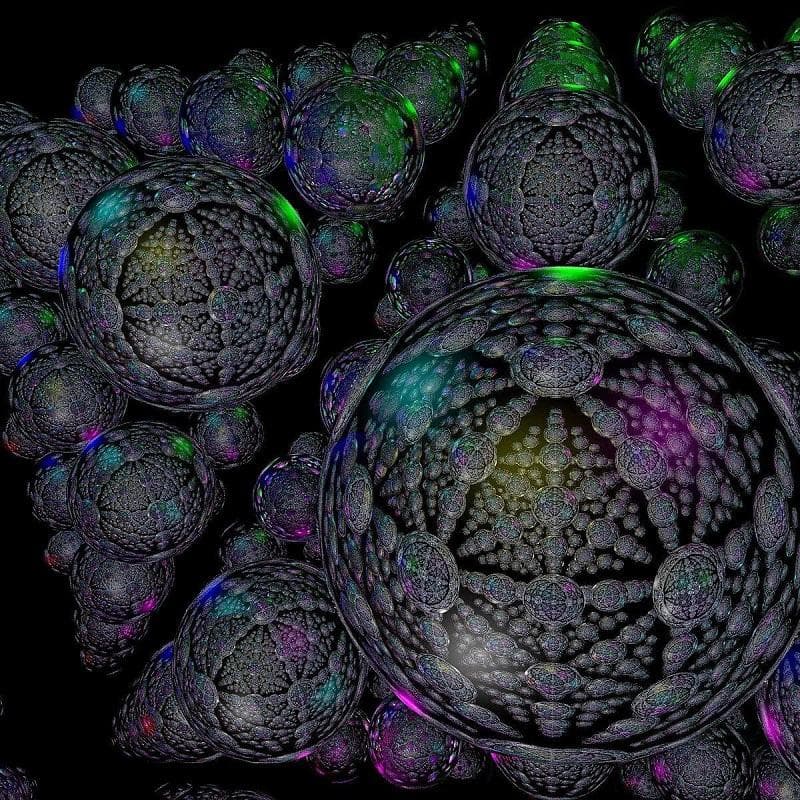 The Eastern way of seeing reality is different, I've already spoken of Emptiness. Interconnection is the reason why. Seeing reality/cosmos as in the intertwined web of relations not made up of a set of separate objects.
A metaphor is Indra's Net from the Avatamsaka or Flower Garland Sutra. (Sanskrit: Indrajāla) (Indra being a deity in Hinduism and Buddhism).
Imagine a massive overarching net, or web, on each intersection there sits a jewel. In the surface of each jewel is reflected the image of every other jewel. It shows a cosmos and all phenomenons as interpenetrating, interconnected with all others.
In the book Hua-yen Buddhism: The Jewel Net of Indra Francis Dojun Cook writes,
"Thus each individual is at once the cause for the whole and is caused by the whole, and what is called existence is a vast body made up of an infinity of individuals all sustaining each other and defining each other. The cosmos is, in short, a self-creating, self-maintaining, and self-defining organism."
Or think of the imagery of a weave with overlapping threads. Indeed a Hindu and Buddhism symbol is that of an endless knot.
To quote Bhante in Wisdom Beyond Words:
"….we may turn to the Gandavyuha Sutra, in which the reality of things is compared to the intersecting of beams of light. If you have rays of light of all different colours, flashing in all directions, crossing and crisscrossing, what you find, is that one beam of light does not obstruct any of the others. They all shine through one another. They are not lost or merged in one great light – they all maintain what you might call their separate individualities – but they offer no obstruction to penetration by other individualities. They are all mutually interpenetrating. In reality, things can be perceived neither as being chopped up into mutually exclusive bits, not as being absorbed into a unity. …..There is both individuality and unity – neither obstructing the other – at the same time."
The interplay of causes and conditions means a single object can't be considered because it's always dependent upon other forces, and is always in motion. There are no separate things or essences,(i.e. Emptiness or Sunyata), contrary to Plato's/Aristotle's ideas of Theory of forms. It doesn't just apply to the objects we perceive but to mental formations, ideas, thoughts, feelings, and abstract.
Another image that of three cut reeds can stand only by leaning on one another. If you take one away, the other two will fall.
Boundaries and the chopping of reality
What's going on here is how our minds habitually work. The source of confusion is the mental habit of chopping up reality into pieces. By creating boundaries and definitions we give ourselves the impression reality is made of independent objects. Like for example, the object-subject distinction. A boundary is to say 'it is this but not this'.
For example, when does the day end and the night begin? In a greyscale range, where does black begin and white end? When things change slowly, in increments, the distinction between one thing and another disappears.
The Japanese have a word, Jijimuge, the 'unimpeded interdiffusion' of all Ji, things. Between Ji and Ji, 'thing and another thing', there is no obstruction, Mu, no boundary. 
Separate events or things are illusory because we make them up. We created the maps; we chopped up reality. So causality is not one separate event causing/following another separate event. They are two parts of the same reality.
We're so used to thinking in terms of substances and objects, not the fields and waves that is the interconnected reality we face.
For example, people think of being 'in the cosmos' as if it's a box where objects are placed inside. It implies we're separate from the cosmos, as the box is separate of its contents.
We are not in the cosmos; we are the cosmos.
Linear vs mutual co-arising
Our linear way of thinking implies one event happens one after the other, but this implies a measuring rule begins to exist at the creation the first centimetre.
Yet for a rule to exist, both ends must arise at once. Just like positive and negative polarities, one didn't create the other, both arose.
It's what happens when you cut bar magnet. You don't get two pieces, each one with positive the other negative. You get two bar magnets, each still with both polarities.
Co arising is seeing reality as mutually coexisting polarities the arise together, one does not cause the other.
Consider a coin. Heads doesn't cause tails. Tails doesn't cause heads. Both sides arise mutually. Same for positive and negative charges, matter, antimatter.
To note further the coin doesn't cause heads or tails either. The Coin, Heads, Tails are not the separate entities, we think them to be.
There is a Nondual unity beyond these to opposites—the coin itself, which is of course part of a larger whole.
Pen Falling
Consider the process of pen falling when I drop it.
The pen falls to the ground. Suppose you examine the causes of the pen falling. The causes for me to exist to drop it, and the causes of the pen to exist.
The materials in its makeup, the people who shaped those materials, the people who organised those people. The parents of all these people and so on.
What we get is the massive network of causes and conditions necessary for that event expands to fit the whole cosmos, because there is no separate pen, or myself. The entire cosmos is invested in the 'pen falling'. Going from one state of affairs to another. 
The result then is 'I' don't cause the pen to fall. There is no 'pen' and no 'I', there is only cosmos, the whole.
'Pen falls' is the best that can be said. Or better 'falling' because there is no 'pen' as a separate object either. 'Pen' is a process, so is 'falling' a process, just as 'I' (Richard) is a process. Think of the cosmos as is quivering, like jelly, lots of goings-on, ripples and waves, a 'frothy' universe.
Another example: If I petted a cat, the cat is petted. But the cat is not separate to the cosmos and neither an I. So am I petting the cat, or is it petting me? Cats are fluffy; when I see a cat, I want to pet it, so maybe the cat caused me to pet it?
Or how about the saying, the stick that broke the camels back. It's said the last stick is the one that broke the camels back. With a little thought will see that it' has to be all of the sticks that broke the camels back.
The causes of a tornado include heat and moisture, but heat, humidity and dust aren't separate from the tornado, they are the tornado.
Verbing the cosmos
In our language, we think in terms of nouns, names, that is objects with an essence which we label.
Instead of nouns think of objects and yourself as a verb. The cosmos is 'planeting' right now, on one of those 'planetings' it's 'peopling' now. One of those 'peoplings' is you.
I'm hungry may be understood, but it suggests that I and hunger are separate things. I have hunger in the same way I own a coat. Yet such again such separation is illusory. I don't have thoughts or hunger; I am my thoughts.
So the cosmos is 'doing you'. But even here, language trips us up because it implies a separation of the cosmos and you.
Instead one is all, and all is one, and all is in motion, we're all verbs. We are the cosmos, a microcosm of it all.
CONC
Because we chop up reality into pieces without noticing, we draw erroneous about ourselves and the cosmos. We fail to see how this bias towards discriminating thought of objects masks the interconnectedness of all things.
All this brings up the idea of Two truths, one Conventional of the mind where we have separate objects, the other the undivided unity it points towards. The lesson is the conventional is not the unity, the mental models we make are not the reality they describe, The Map is Not the Territory.
Our ideas are about reality are not the reality; they merely point towards it. It's myopic even egocentric attitude to think that the cosmos has to obey our thoughts we have of it, so we have to remember reality doesn't fit the maps we make of it.
All this shows that how we understand the cosmos is filtered through the lens of our consciousness; we don't stop to consider how that lens may distort our perceptions.
The eastern way of understanding the cosmos is different than the western philosophical tradition. Something we should remind ourselves off before we get too cocksure about what we know to be true.
References
Anālayo, Mindfully Facing Climate Change (2019)
Lambert Schmithausen, "The Early Buddhist Tradition and Ecological Ethics", in Journal of Buddhist Ethics, Vol. 4, 1997
On Fa Tsang at the Internet Encyclopedia of Philosophy
Thomas Cleary, The Flower Ornament Scripture (Shambhala, 1993).
Garma C.C. Chang, The Buddhist Teaching of Totality (Penn State, 1971)
The All-embracing Net of Views at Sutta Central