'Insofar as the senses show becoming, passing away, and change, they do not lie. But Heraclitus will remain eternally right with his assertion that being is an empty fiction. The "apparent" world is the only one: the "true" world is merely added by a lie'.

Friedrich Nietzsche, Twilight of the Idols
Emptiness (Sanskrit: Śūnyatā) is probably the central concept in Buddhist thought and most of all Mahayana Buddhism. It's also one of the most difficult to understand. Nagarjuna the most important Buddhist thinker after the Buddha proposed the idea around 200AD and so started the Mahayana tradition and the Madhyamika school.
In Mahayana, Śūnyatā refers to the tenet that "all things are empty of intrinsic existence and nature (svabhava)," Wikipedia
It's philosophy is based on the Avatamsaka Sutra, a very important Sutra in the Mahayana tradition. Sometimes called the Flower Garland Sutra, Flower Adornment Sutra, or Flower Ornament Scripture.
Among many other things it describes reality. It's not easy to explain but in this post I hope to outline how realty is seen as the Buddhists see it.
I think it best to explain by way of how I came to understand it, bit by bit.
Ship of Theseus
The way I first started to understand emptiness was the Ship of Theseus thought experiment. It shows up the relationship between the parts and the whole. Also, it deals with identity.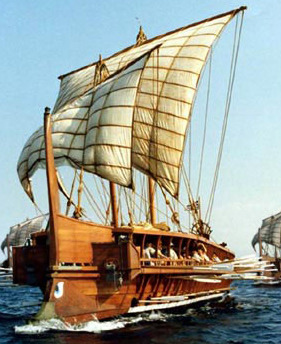 'If it is supposed that the famous ship sailed by the hero Theseus in a great battle was kept in a harbour as a museum piece, and as the years went by some of the wooden parts began to rot and were replaced by new ones; then, after a century or so, every part had been replaced. The question then is if the "restored" ship is still the same object as the original.'

FROM WIKIPEDIA
The metaphor is about any object or thing like a ship. If you keep replacing it's parts the question asked is 'at what points does it no longer remain as that ship (thing)?'
You realise that there is no part that cannot be replace, Therefore there is no feature or part that make a thing what it is. This is the idea of 'no essence'.
What's important to note too is the whole has smaller parts. These parts have parts of their own, so the parts have no essence either. So the parts are 'empty', and the whole which is made up of parts is also empty.
You can keep drilling down into smaller and smaller pieces but you will never find a piece that doesn't change or it replaced. It's emptiness 'all the way down.'
It explains is there is a difference between reality (which has no labels, doesn't conform to our ideas and is in flux) and the conceptual label system we use to describe it. (Which we invent for ourselves. We chop up reality into frameworks described by language).
Car, red, road, sky, soft, moving, nouns are naming words and we name a lot of things.
The Ship is related to the Sorites Paradox. Also known as the paradox of the heap. What happens when you keep removing grains of and from a heap, when is the heap no longer a heap? Other examples include a man loosing his hair, at what point is he consider part of the category 'bald'.
It's a paradox because people are grasping for a unchanging part of reality and essence, and it's not there.
Philosophically the ship is used to illustrate philosophical questions, to do with problems of identity. On a more practical note its how we live life.
We need security, so we seek a 'ground' to our lives, a bedrock upon which to build a safe house. This metaphor is misleading because the cosmos doesn't provide such bedrock, such certainty (it doesn't have to).
Life instead is a 'ship on an ocean' like Neurath's boat. A ship that's constantly falling apart. and being rebuilt. Upon a changing sea, which we have to navigate and steer.
Grey Scale
'We all know that Art is not truth. Art is a lie that makes us realize truth at least the truth that is given us to understand. The artist must know the manner whereby to convince others of the truthfulness of his lies.'

Picasso
Another example I have from art is a grey-scale. A smooth gradient from black to white through all the shades of grey. The number of greys is infinite.
The question here is, 'at what points does black become white?' This is the Continuum Fallacy, related to the Sorites. The difference between black and white doesn't mean they are the only states that exist. there are innumerable states in-between.
But an infinite amount can't be of practical use. So we chop it up into pieces, giving a label to each. To chop up, define is to make boundaries. For example. 10 shades of grey as below. This is but one way, there is any number of other ways with more or less shades.
The chopped version is an abstraction of reality. It doesn't contain all the grey tones in reality. It's therefore simpler.

All of our ideas and knowledge are like this, abstractions of reality, but not reality itself.
This points to the dichotomy of the Map and the Territory.
Arguments about existence, and what is 'real' in Philosophy or religion aren't arguing about reality, but how we talk about reality. Again the ideas we have about reality is not reality itself, The map is not the territory.
What these two explanations point out is we are grasping towards essences when we talk about things and use words, ideas, maps. Yet reality itself doesn't have essence. It's in forgetting this distinction we make our mistake and build upon it.
All this goes against traditional western philosophy, science and religion that held onto the idea of essence. Both Plato and Aristotle proposed the idea of Forms. The idea here is there is a true, perfect version of everything. A perfect chair, a perfect ruler, upon which the form we see is but an inferior imitation.
Buddhism doesn't deal in such ideas, and indeed emptiness is the rejection of such a notion, and why Buddhist ideas about cosmology are different than the traditional western ones of Science and Religion.
Artefacts vs Organisms
What it all this reveals is that the 'ground of being' the 'ultimate reality or Dharmadhatu in Mahayana Buddhist cosmology is not fixed, but a matrix, in constant flux.
Think of the Metaphor a net such as Indras Net, used to describe the interconnected, inter-penetrating, emptiness of the cosmos in Buddhism.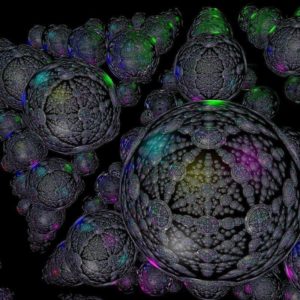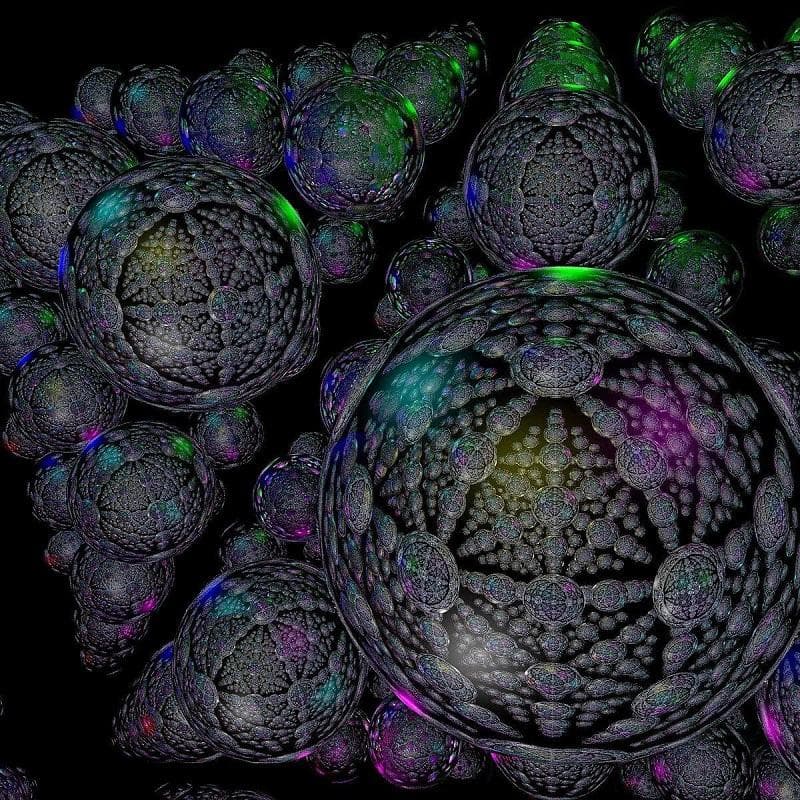 'Imagine a multidimensional spider's web in the early morning covered with dewdrops. And every dewdrop contains the reflection of all the other dew drops. And, in each reflected dewdrop, the reflections of all the other dew drops in that reflection. And so ad infinitum. That is the Buddhist conception of the universe in an image.'

ALAN WATTS
Another example is white light, since white light is made op of the other wavelengths of light it has no essence. Or what defines the area of a rectangle the breath or the width?
Compared to Western ideas in religion, philosophy and science, Buddhism comes across as very different.
In the West religions see the cosmos as an artefact (like Paley's watch, a ceramic bowl or pot), created and managed by God. This was the idea of Aristotle/Plato (Forms, causality) merged with the idea of monotheism.
Western metaphysics is based upon Greek ideas, the metaphor of a game of billiards/pool/snooker. Separate objects in motion, cause and effect.
In philosophy and science, it came to be seen as a machine. Still keeping with the idea of an artefact but leaving out God. This was the great aim of science, to understand it all by getting down to the essence. To know all the parts, and how they all fitted together, with that everything bout the cosmos wold be known.
However, in India and the Far East they always had the idea the cosmos was a self-organising system like a organism. A tree or animal, is a complex system, a mesh or web in constant flux. These are not objects but events.
The cosmos is impulsive, spontaneous, effortless. It doesn't consider, weigh options, do a cost-benefit analysis. When a star explodes it not a rounding error, when a person dies it's not out of malice. When someone recovers from an illness it not from benevolence.
The non-committal attitude of Buddhists is an expression of their understanding that the map is not the territory. So Buddhism avoids getting involved in metaphysical arguments, perhaps to say its a waste of time.
Western thought is based upon essences. Essentialism is categorising people and things according to their essential nature, in spite of variations. Buddhism is there Anti-Essentialist.
Emptiness can then be seen as a 'privation of essence'.
Kanizsa illusion


The Kanizsa shows that reality in many ways is circumscribed by ideas, words, concepts and fixed notions, like the teachings of the Buddha, the maps we create. But the reality at the heart is empty of anything fixed, permanent.
Emptiness is no 'itself', it can't be drawn as an object itself. The triangle you see hasn't been drawn, it's hinted at through the objects that outline it. The emptiness of the triangle is it's lack of essence, or parts. Where as the black objects claim an essence.
One could ask. Is the triangle really there? Does it exist? What it points to is the emptiness of reality, it exists by not existing, in a way.
You can't draw emptiness, but you can't highlight it.
Conceptual inadequacy
'You can't capture the world in a conceptual net or cup.'
We are deceived because our way typical of thinking is to grasp for essences, but we forget this and think our ideas about reality mirror the cosmos itself. Our language, conceptualising minds and causal thinking are leading us astray.
We say 'I'm have a thought' as if you imply There an the thoughts is separate for me, I own the thought as if it were a pair of shoes. Or a a statement like 'the river flows' as if river and flow are separate.
But this is the mistake. I don't have thoughts, I am my thoughts. The river doesn't flow, that implies separation an essence of things like river and properties like flow. Instead the river is the flow.
What this tells us is that we can't capture reality using conceptual thought. All our ideas, narratives, maps, simulations etc are inadequate to the task of ultimate truth. Even thoughts, feelings are conglomerations of other things, which makes them also empty.
All phenomena , all dharmas are empty.
I see bodhisattvas
Who have perceived the essential character
Of all dharmas to be without duality,
Just like empty space.

Lotus Sutra (Kubo and Yuyama translation)
The problems with emptiness arise because we are using a tool that dissects, delineates, separates and discriminates reality into pieces. What I call the 'chopping up of reality'.
That process which happens without noticing gives us a reality made up of separate parts. Yet because we fail to notice it happening we mistakenly think our ideas about reality are reality, the Map is the territory. That's our minds that created this artificial abstracted reality.
As such our conclusions, arguments, questions and reasoning always based upon separate things, even though reality itself doesn't have separate things. It what makes such questions like 'what is real?', or 'is God real?' as absurd, and why the Buddha never answered such questions.
Think of our conscious mind as a spotlight, that sees reality through a narrow perception, like a window or a lens. Because we forget we are looking through such a tool we draw erroneous conclusions. Instead, we must try and see see reality in a wide angle shot, like a floodlight, the big picture.
We are a prisoners of the spotlight viewpoint that often traps us into wrongheaded ideas about reality and we suffer because of these illusions.
Part 2: Misunderstandings
Because the concept is not easy to grasp people have often misunderstood what emptiness means.
Emptiness doesn't mean 'nothingness'. It's not a claim about what exists or not, but it's about the status of that existence. Not having an essence.
Emptiness is not a thing itself, it's not a feature or part. Which is why the teachings say emptiness is also empty.
---
Emptiness or Śūnyatā is critical to understanding Buddhist cosmology, viewpoint and their methods. There are no essences, no defining features, elements that make things what they are.
Shunyata is often compared to space, which is defined in Buddhism as the complete openness, or 'unobstructedness'. No surprising then that in the Far East words for emptiness is also the same one for Sky. For example 空 Kū or sora in Japanese.
All things, phenomena, objects, are in motion. It's rejecting the Classical Philosophy/Theology of ancient Greece, that become dominant in the west.
The way I like to think of the cosmos is that of a hurricane or whirlwind, or perhaps a cloud.
The key insight is to understand and accept that our ideas about reality are not the same as reality. The Map is not the territory.
But also to remember that we are over-attached to the idea of essence. We cling to it because it gives us a feeling of certainty and security to know what's going on.
Buddhism doesn't care to understand any reality except the one we experience, it's doesn't speculate about what lies beyond. Because it faces the truth, we can't know if there's any reality beyond the ones we experience.
This post has been one of the hardest to write because the idea is hard to explain. I hope my rambling discourse has offered some insights into how Buddhist see our lives and the reality we experience.
For more on Buddhist ideas sign up to my newsletter.