Looking back at my younger self, one of the most significant fears that keep me anxious and isolated was the fear of looking like a fool. 
My desperate need to avoid embarrassment meant that I didn't engage with people. Loneliness and the fear of ridicule made me kept me inside my shell.
Sometimes when I did and made a social slip, I would be laughed at. That hurt a lot and only drove me to keep to myself.
The sound of others laughter directed at me was a scenario I had to avoid. Such a prison is what keeps me from expressing myself.
It took years to reduce that fear, even though you never really eliminate it.
The worst part wasn't the laughter of others but the punitive attitude I had towards myself. I hated myself for making the mistakes I made. In my head, I would ruminate on the flaws I had, the mistakes and the feeling of being worthless. Such worrying created a fear of connecting to others.
It was a form of self-harm. Thoughts becoming like knives, I used to cut myself. 
Anxiety is like this, the fear and the repetitive thoughts that feed and create each other.
Getting out of the cycle of suffering is hard. But piece by piece, I learned what I believed about myself was wrong.
I discovered just how harsh and uncompromising I am towards myself, yet I could forgive the mistakes of others.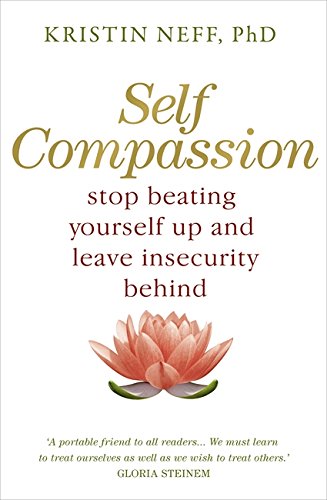 I had to learn self-compassion. A book that helped me see this was Self-compassion/self-care by Kristin Neff. I also learned the same from Buddhism, where it's a big part of that religion.
Self-compassion accepts the reality that we will make mistakes, but that doesn't reflect on us as a person. No one is perfect, and our hangups and neuroses help make us who we are.
Self-compassion is the kind regard at have for ourselves. Like a good friend, we can forgive their foibles just as they forgive ours.
It's also true that the mistakes we make are mostly minor. In time we forget them, and so do others. In the greater scheme, they are unimportant.
When I became more compassionate to others and myself, I could relax more, laugh at my mistakes and let go of the toxic shame that I carried for a long time.
Embarrassment hurts because it's a risk of being unloved by others. It's the rejection that hurts. As a species, we need each other. Such events create a lot of fear and worry as we face the idea of being alone.
I had to let go, treat myself better and find someone I could open up to without fear they would reject me. Steering clear of those individuals who make you feel worthless and instead hang around those who inspire you and support you.
How we think about ourselves is learned from others, so toxic people and culture are best avoided. The voice inside our head changes from one of self-deprecating and hurtful to one that is compassionate and uplifting.
That's how we can find our way to loving ourselves a little more—seeing that we do have value and worth even when we mess up.
Photo by Prasanth Inturi from Pexels