We often get angry when things don't go our way or we find ourselves lost because the world confuses us. But what's really going on here?
Our lives are guided by expectations and by our knowledge. We want the plans that we made to come to fruition. The 'best laid plans of mice and men oft go astray' is a reminder that the unexpected and unwanted does happen.
These moments of frustration or confusion reveal something about how we live, and the ideas we hold onto.
Our idea come in many forms. From the thoughts in our head to those we capture in images, words. The codified knowledge we find in science, art, philosophy, religion. They are the maps and models that surround us.
Here's the thing, all our thoughts and codified knowledge are abstractions of reality.
It's here, the relationship between our ideas and reality, and our relationship to our ideas that problems usually start…..
It was a Polish-American Alfred Korzybski who popularised the term that the 'map is not the territory', the abstraction is not the thing. But what does this mean?
Like René Magritte and his painting, The Treachery of Images. 'This is not a pipe' is correct. It's not a pipe, it's a representation of a pipe. (Just as what you see on this screen is too).
Another example is the One and Three Chairs exhibit by the artist Joseph Kosuth. The exhibit had a real chair, a photo of a chair and a dictionary definition of a chair. Why are they the same yet different?
Because the photo and the definition are about a chair, but they are not the chair itself.
This is the key point, our representations, whether thoughts, words or diagrams are abstractions, and abstractions can be problematic.
It's' related to him though experiment of the 'Ship of Theseus.' Imagine a ship, then start to replace the parts one by one. After each replacement, is the ship still the Ship of Theseus?
If all the parts have been replaced is it still the same ship? What this shows is there a difference between the reality of change, and the identity we give it, which often persists.
Furthermore, if we were to change the nameplate on the ship to the 'Ship if dave'. Does that mean the Ship of Theseus is no more, and the Ship of Dave now exists? The Ship of Theseus is related to the Sorites Paradox or the Paradox of the heap. If you remove the grains of sand, one by one, when does ti no longer constitute a heap?
If you destroy the altimeter of a plane, does the plane fall out of the sky? If I burn a map of London, does London burn?
The key points is our ideas about reality are not reality but abstractions of reality. you might called it the Pixelation of reality. A pixelated image is simpler than the reality it depicts.
The cost of abstraction
'Within every conception, lies a misconception'

Richard Collison
Our abstractions, or maps (as I will call them from now on) have their limitations.
The map can be incorrect
The map is a reduction, where information is removed to make it simpler, (Truncated)
The map is also an interpretation, in that what gets removed, and what remains is based upon the judgment of those who created the map
What's important about our maps, models etc is they are like an an optical lens. They enable us to see more whilst at the same time restricting our vision so we see less. Knowledge both liberating but also a trap.
Think of real maps and navigation. There are different types of maps for different purposes. A roadmap, doesn't bother with terrain contours but it does show distances, service stations, one-way traffic and more. It's what a driver needs to know.
The thing is, the more detailed the map, the more difficult it becomes to use. To the point where it becomes useless. This is called Bonini's Paradox. So maps have to be simple.
'All models are wrong, but some are useful'
Problems arise not due to the maps themselves but our attitude towards them and the knowledge they contain. We forget they are abstractions. The Ludic fallacy for example points out the problem with simulations and games to model reality. A simulation being a map that changes through time.
It shows up when the map and the terrain don't match. When our expectations, our knowledge do not match the world. These moments are critical and show how we face the world.
Incongruity
'If you take words too seriously, you are like someone that climbs a signpost instead of going where it points'

Alan Watts
Consider an everyday scenario: Caught in a traffic jam. We think to ourselves, 'It should not be happening like this!' Our expectations (the map) are not met by reality. So we can get angry, and look for someone to blame or just shake our fist at the world.
Or how about when we lose our car keys. We look where they should be, then in some other places, then bizarrely we go back and look again in places we have already looked at as if they would magically appear! Our expectations are not being met. So we get angry and flustered because we're going to be late.
It's in those moments when reality doesn't meet our expectations, our ideas and maps that's the critical. How we react is important.
It's not always so innocuous.
Sometimes these moments involve the risk of death. Imagine finding yourself lost in an unfamiliar jungle after an air crash. Or stranded on a remote island, or lost at sea in a lifeboat.
Here the reality doesn't fit our expectations in a big way. How you deal with this situation can determine whether you live or die. Do we try to live as we did before, or do we adapt ourselves to the new situation?
Cultural stereotypes are also an everyday example. Overgeneralisations as stereotypes are, fail to take into account the diversity of individuals. So we judge others based upon a cultural idea.
Another example is over investing in a narrative, such as our own personal story. We can become so attached to our story that we fail to see it's just a story. Our identity is wrapped up in the story and it can be used by us to play the victim, seek revenge for past grievances and more.
But whats going on here?
Squeezing reality
"I have no data yet. It is a capital mistake to theorise before one has data. Insensibly one begins to twist facts to suit theories, instead of theories to suit facts.

Sherlock Holmes,"A Scandal in Bohemia: The Adventures of Sherlock Holmes", Sir Arthur Conan Doyle
In Greek mythology, there's an innkeeper, Procrustes. His inn contains an iron bed (or perhaps two in some accounts). If a guest is too short, he would stretch them on the bed. If they are too tall he would cut off their legs.
It's a metaphor for our relationship with our ideas, our maps. Language and concepts grasp towards a fixed reality, certainty. But reality itself always changes.
So there a difference between reality and how we think, describe and talk about it. Our language is therefore vague, lacking in precision and clear definitions.
What happens is our egos get involved and it all goes pear shaped. We think our ideas are more important than the reality we face or they represent.
'Reality is wrong and I'm right!' So we dismiss reality or twist it to fit our needs.
The biggest problem is when we forget that our ideas(maps) are an abstraction of reality, not reality itself. We forget that we made them.
This squeezing of reality to fit the map, like Procrustes with his guests, is achieved in three ways.
Ignore good evidence that contradicts our ideas and beliefs
Twist contrary evidence so it means something different. Either it's unimportant, or its support our ideas
Simply make up evidence that supports our position
This squeezing of reality to fit the map is called the Fallacy of Reification also know as Concretism, Hypostatization, or the Fallacy of Misplaced Concreteness.
Where an abstract or hypothetical idea is treated concrete even physical reality. (In other words, thinking the map or model is the terrain).
It shows that it's our relationship to our creations is very important. Over attachment to them is why we make so many mistakes. Arguments come down to semantics or bookkeeping. Where do we draw the line between one thing and another? Such lines are what make things.
It's a form of idolatry. Our maps and models become so amazing that we fall in love with them, like Pygmalion who fell in love with a statue of a woman he created.
We abstract reality. We simplify it to make it useful. But we forget, or don't want to know we have simplified reality and think the simple explanation is reality. This is Reification.
We hold onto them long after their usefulness has faded.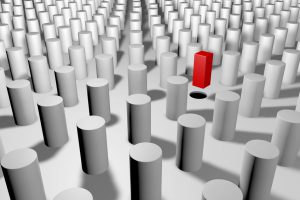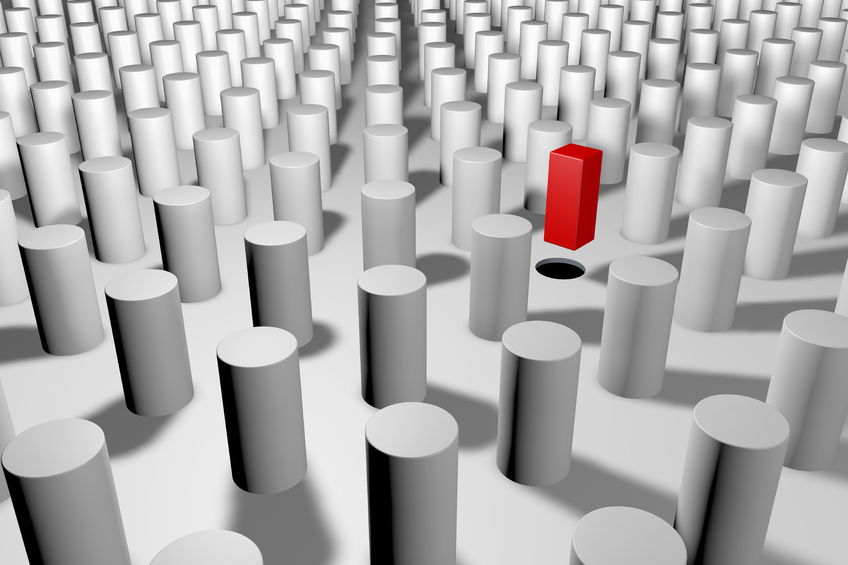 It's like were bashing square pegs into round holes and wondering why we're having problems. We get it into our heads it must be the hole at fault, not the idiot who doesn't understand it won't work.
Such naive trust our ideas can get us into a lot of trouble and cause a lot of suffering.
Further still we can live in blissful ignorance of our ignorance. Living with the false conviction that we have a good handle on the world. This is the Dunning Kruger effect.

Reality check
'No plan survives contact with the enemy'

Helmuth von Moltke the Elder
To move beyond this over investment in ideas we need to notice when we have done so. Which is why self-awareness is so important.
Once we have noticed we need to go back to reality and check to see if it matches our maps. If not, then the map, the theory must change.
Think of it like this. There are basically two ways to operate in the world.
Either change our ideas to fit reality, which is what science does and why it's models and maps change as new evidence comes to light.
Or we try to fit reality to the map, trying to make the world fit our desires, expectations, models. The Procrustean way above.
The thing is, the second method always fails. You can ignore reality for a time, but in the end, you have to adapt or get left behind. Reality always wins.
To deny what exists is nonsensical. This most often happens when something unexpected happens and the bigger the impact the more we're in shock. These are the Black Swan events that shape our lives.
The important point is that reality should always be the grounding authority. We should look upon our knowledge as more of a tool to be used not a hard truth to cling to regardless.
It's a more pragmatic attitude towards our knowledge and it helps avoid the kind of traps that our desire for certainty can lead us into.
The necessity of our maps
'Knowledge is like a tool. You use it to achieve an end. Problems begin when we think those reveal truths'
All this is not to say we should give up on the knowledge we have or don't believe anything our feelings and reason tell us.
They're still useful to us to navigate this world, it's just that our attitude towards them need to change.
We need to try notice when our egos are jumping in, desperatly seeking certainty. Demanding that the ideas are more important than reality.
---
In our quest to navigate this world, we have to ely on maps, models. Such knowledge gives us the impression that we have a good handle on reality.
What these metaphors point to is there a distinction between reality and the imagery, stories and models we make to explain or understand reality.
The big lesson in all of this is we are the map makers, the storytellers. We mistakenly think our ideas are in the makeup of reality.
Such maps are helpful, but to argue they are accurate representations is to misunderstand what maps are and where they come from and misunderstand ourselves and our limits.
We have to get away from think that it ideas equate to reality, or that reality must conform to them. So many of our problems come from thinking the world should conform to our expectations. We forget or don't want to see that the complex and changing world doesn't fit into the nice neat static boxes we invent.
When those moments of confusion and incongruity arrive. When the map and terrain don't match. Don't seek to blame, feel like a victim or shake your fist at the world. You are not the centre of the cosmos, and reality has no obligation to conform to our expectations. We must do our best to not forget that 'The Map is not the terrain', and be willing to let go of our ideas and deal with reality as it is not as we wish it.
The cosmos existence will play out in its own time and in its own way. We can do our best to understand if, but our ideas are always in doubt.
For more ideas on how the world works subscribe to my newsletter and have them delivered to your inbox.
Photo by slon_dot_pics from Pexels