Social anxiety is a major concern for many people. It can be debilitating and leave you feeling isolated and alone. It can also stop us from achieving our goals and dreams.
Social anxiety can stifle our happiness, stunt our growth and leave us isolated and alone.
Below I have pulled together some of the more interesting, informative or inspiring articles from around the web. I have taken links from a wide variety of sources, including personal blogs, writers, academic papers, the media and artists.
These links are a combination of insights, research, inspirations, and advice to help find success in friendship, work, romance and more
The list is divided into categories to give some sense of order.
Introversion and Sensitivity
Some links on specific traits to do with anxiety, The Highly Sensitive and Introversion.
High Sensitivity
To be Highly Sensitive Person (HSP) is to have an innate trait of processing sensory information more readily, and to a greater degree. It can manifest as being more sensitive to the environment, like noises, smells, and sights. Sensitive types can be easily startled or upset. According to Elaine Aron HSPs comprise of about one-fifth of the population, both men, and women. It may be due to physiological differences in their nervous system and has often been attributed to shyness, social anxiety, introversion.
Introversion
Introverts have the tendency to look inwards for their energy. Introverts have been described as poor at social interaction, but many introverts socialise easily. Introverts are typically more reserved and reflective, and enjoy the rich inner world of ideas, and emotions. They often follow solitary pursuits like art, writing computers, and hiking.
11 Comics Every Introvert Will Understand by Tanner Ringerud
Some very good comics that describe what it feel like to be an introvert.
Top 100 Introvert Quotes by Michaela Chung
Some wise words about the trait to inspire you from a variety of introverts.
Being an Introvert is No More Defining than Being Left Handed by Andy Mort
An conversation with Danny Iny in making a impact with his work whilst being an introvert.
New Study Links Social Anxiety To Being An Empath by Amateo Ra
Looking at a study that links social anxiety and sensitivity to other peoples mental state. Implications for the individual sufferer.
Elaine Aron on the trait of high sensitivity by Douglas Eby
A short interview with the author on the trait of highly sensitive, and what it means.
16 Habits Of Highly Sensitive People by Amanda L. Chan
Outlines several traits, and behaviors that seem to define the highly sensitive type and how they operate in the world
Extrovert Highly Sensitive People…finally by Kelly O'Laughlin
A little podcast of a rare type of individual. The highly sensitive and extroverted individual.
After the Show: The Many Faces of the Creative Performer by Scott Barry Kaufman
Creative types are more sensitive that we think. They are also not the stereotype extroverts they often appear to be.
10 Traps To Avoid Now You Know You're an Introvert by Andy Mort
Some important mistakes the newly discovered introvert can make when starting to embrace that trait.
Should You Toughen Up? Unexpected Advice For Sensitive Souls by Marie Forleo
3 good ideas on living better, dealing with criticism and those unpleasant feelings when you are sensitive type.
Jobs and Careers for Highly Sensitive Persons by Kelly O'Laughlin
Thoughts on the types of jobs sensitive types avoid and look for.
Are You A Highly Sensitive Person? Here's The Science Behind This Personality Type by Elaine Aron
Elaine Aaron sharing a little of the biology of high sensitivity, the benefits of having such a trait, and some ideas on future research directions.
The Highly Sensitive Person Who Is Also A High Sensation Seeker Elaine Aron
Thoughts in being highly sensitive but also craving sensation, novelty and excitement. It seems like a contradiction, but there are ways to be both.
Jobs and Careers for Highly Sensitive Persons
Some good ideas in the sorts of vocations and job styles that would suit a sensitive type.
A Meditation for HSPs on Criticism, the Killer
The problems HSPs face when dealing with the judgement of others and some advice too deal with it.
Brains of Introverts Reveal Why They Prefer Being Alone
It may be seen that there is a neurological reason why inverts prefer their own company.
10 Traps To Avoid Now You Know You're an Introvert
Some insightful ideas about the sort of problems introverts take on when they realize they are introverts. It can mean we walk with a chip on our shoulder.
These Cartoons Perfectly Illustrate What It's Like To Be An Introvert
A series of cartoons illustrating why being an introvert can be difficult, and amazing.
17 Graphs That Are Way Too Real For Introverts By Anna Borges
Some awesome graphs that explain what it's like to be an introvert.
A community for those who like to be alone TED Blog By Errin Hutkin
Highlighting the community for introverts created by the Author of Quiet: The power of Introverts.
Highly Sensitive Men successes & struggles – A Highly Sensitive Person's Life by Kelly O'Laughlin
Being a HSP and a man can be difficult. Here a are some personal stories about the struggle and the successes men can have.
An Illustrated Guide to Introverts in a Start-Up By Liz Fosslien and Mollie West
Some advice for business leaders and introverts themselves on taking partin corporate culture and work.
The Everyday Struggle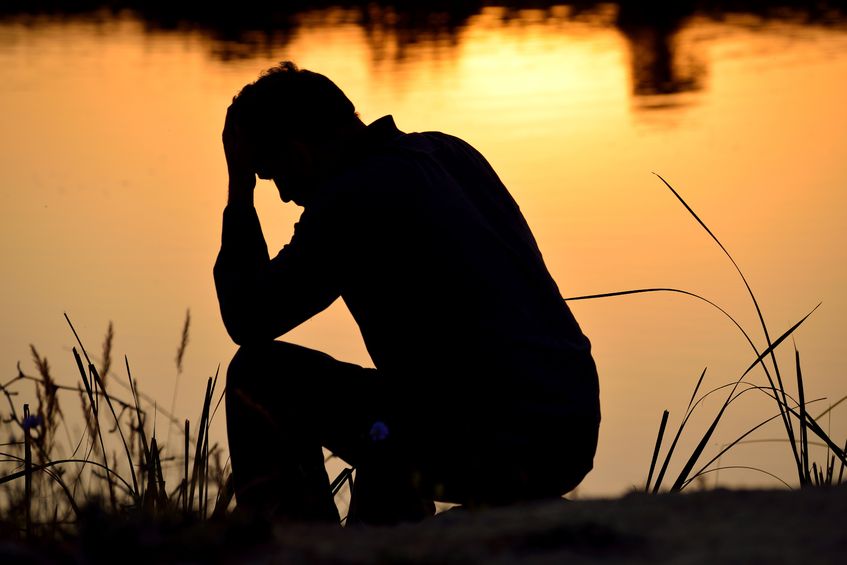 How you live your life affects your mental state immensely. From the habits you follow, to the diet you eat. Stress levels impact on your mental health and your ability to cope also plays a role. This is a large list because a lot of what we do day-to-day influences our health. Bad habits can contribute to mental illness just as good habits can protect us from it.
So lifestyle is a very important aspect of mental health and wellbeing.
Deal With Stress In Advance But Avoid Two Common Responses Dr Jeremy Dean
A study shows that different strategies work better or worse when handling stress.
10 tips about social anxiety and diet by Kyle MacDonald
Some good advice on ways your diet and lifestyle can affect your mental health. Our fired can have a profound affect on our mental health as well.
The male suicides: how social protectionism kills by Will Storr
Masculinity is in crisis we are told, and men are more likely to succeed in committing suicide. Here's what's makes men so prone to giving it all up.
Increased Anxiety Linked to Simple Behaviour You're Probably Doing Right Now by Jeremy Dean
This behaviour, which we do a lot of the time may contribute towards creating social anxiety.
Lifestyle Changes as Treatment for Mental Health Concerns, Depression, Anxiety by Rick Nauert PhD
How changes in lifestyle can help improve mental wellbeing an fight mental illness.
For the Anxious, Avoidance Can Have an Upside by Joseph LeDoux
A different viewpoint when it comes to coping with stressful situations.
Sitting down too much may be a cause for anxiety at Science Daily
Spending too much time in front of the tv, or computer may be related to social anxiety, and withdrawal from social situations.
Decreased social anxiety among young adults who eat fermented foods
In looking at how our digestive system affect our minds. Ingestion of fermented foods experiences less social anxiety and neuroticism.
Seeking Control through Solitude can be a mistake by Alex Fradera
Feeling in control of one's life is not to be found on your own
Anxious? Depressed? Try Greek philosophy by Jules Evans
Jules Evans hit rock bottom and found answer in words written hundreds of years ago.
How to Silence Your Irrationally Harsh Inner Critic by Janet Choi
Some advice on better ways to engage that internal voice.
'I feel like I'm dying': the effects of panic attacks and anxiety – and how to overcome them by Claire Eastham
Some good advice on what panic attacks are and what you can do about them.
How to stop panic attacks – by having the perfect panic attack by Hugo Rock
A counter intuitive idea on dealing with those moment of extreme anxiety.
Social Anxiety Sufferers Underestimate Themselves and their Friendships — Science of Us by Jesse Singal
A study that shows SA types have made a mistake when it come to their connection to other people.
The unexpected benefits of anxiety by Christian Jarrett
Being a little anxious when working can provide you with advantages you probably never thought of.
How I Cured My Anxiety by Charlie Hoehn
A practice that we once used to do but have forgotten which could help you with anxiety.
"Why Are You So Quiet?"
Ever been asked this? The Social Anxietist, offers a few thoughts on how we can feel are being picked out in such a manner.
Downsize Your Worry List; Prioritize Your Anxiety
A couple of great ideas on taking the feelings of being overburdened by your worries and reasoning out some control, clarity.
When Anxiety Strikes Without a Cause
Some advice on how to deal with anxiety that seems to have no cause or source, and the worry about not finding it.
Social Anxiety: We Worry About Faults, Ignore Our Strengths
Twisted thinking with social anxiety means we can downplay what we are good at, and instead and focus on our perceived weaknesses. Here are some ideas about how to redress that balance.
A simple breathing exercise to help you control your anxiety
Breathing better had been found to help with anxiety. Here Anxiety Slayer offers a technique that can help reduce anxiety and get you to relax.
Ouch! In the Brain, Social Rejection Feels Like Physical Pain – The Crux By Matthew D. Lieberman
A look at a study that explains how the reacts to social rejection. It may also explain why some people take rejection badly.
Why being easily embarrassed makes people like you more By Alasdair Wilkins
It seems there might be an actual advantage in being the type who is easily embarrassed by their social gaffs.
10 reasons why you should stop caring what others think of you ⋆ Battle of Mind By J Wilson
A very good list of the many reasons why people's opinions of us matter less than we think.
How to Help People Overcome Social Anxiety (and Change Their Brain Response) By Ruth Buczynski
A look at a study that compares exercise with mindfulness and it's effect on social anxiety.
14 Amazing Apps For Anyone Living With Anxiety By Arianna Rebolini
Apps for both Android and iOS.
Pseudo-Therapy Apps The Fad Diet Of Mental Health TechCrunch by Irene Gorodyansky
How modern mental illness has fallen for the quick fix solution offered up by technology and apps.
Psychologists Found an Easy Way to Overcome Social Anxiety By Anna lemind
A totally of the wall idea you can use when you are interacting with other people.
On Anxiety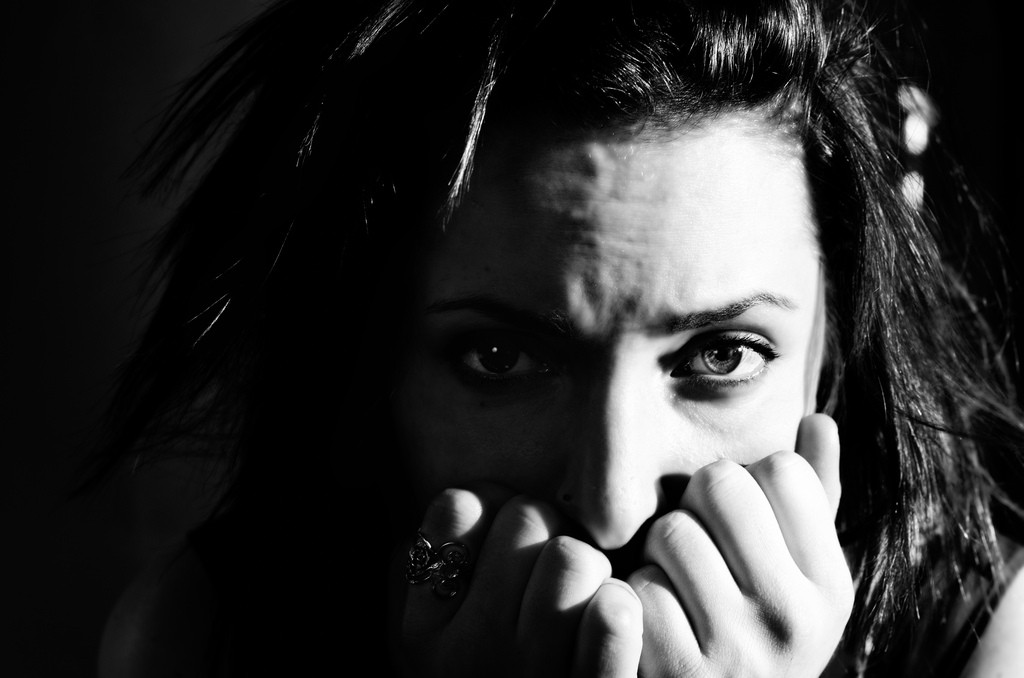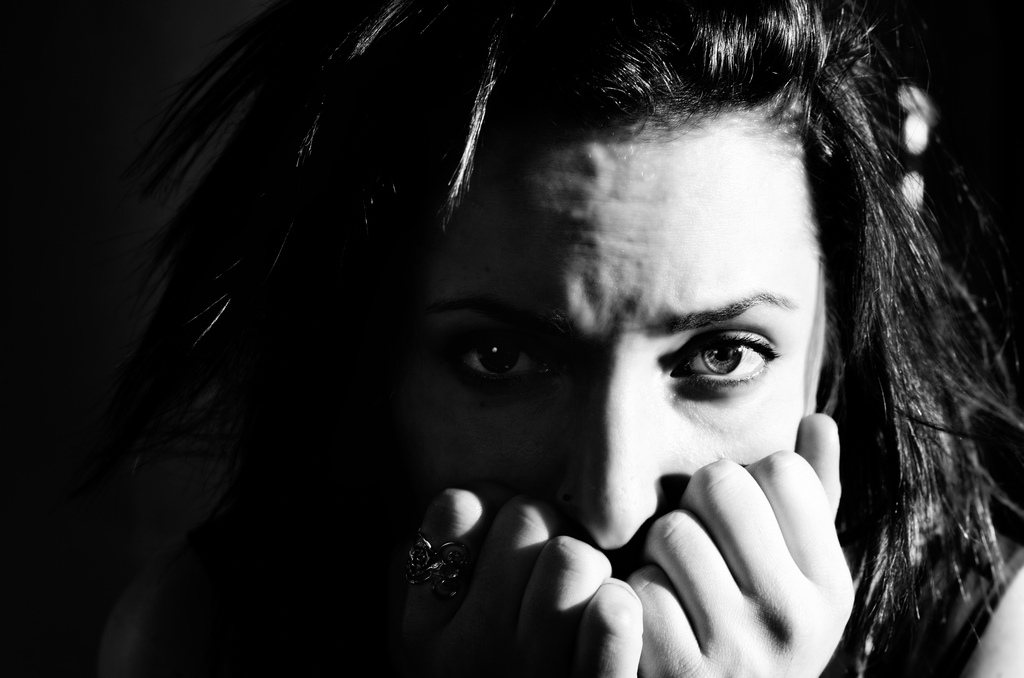 The Unexpected Benefits of Anxiety by Christian Jarrett
Worrying about something has some useful effects on decision making and performance.
Why Being Neurotic Could Actually Be A Good Thing by Amanda L. Chan
Being a neurotic can be a good thing provided you have this extra trait along with it.
Why It's Bad to Focus All Your Attention on Anxiety by Paul Dooley
Anxiety isn't really the problem we should be addressing. What's we need to is focus on something more common, and that we are all familiar with.
Reality vs How it Feels with Social Anxiety by Shea Strauss
A little comparison with how social anxiety feels in the world.
My anxious life in an age of anxiety by Scott Stossel
Scott Stossel of Atlantic Magazine, his journey and views on anxiety.
How Social Anxiety Disorder Tricks You By David Carbonell
A couple of pointers of about social anxiety that seem to be self contradictions. Showing how anxiety tends to feed upon itself.
Bullies bruise brains, not just egos MNN – Mother Nature Network
Social anxiety may be caused by persistence changes in the brain brought on through bullying.
Bicycle – The April Center for Anxiety Attack Management – Los Angeles
A narrative of how social problems become created over time.
I'm better off single. You might be, too. – The Washington Post By Bella DePaulo
Being single is more advantageous in many ways than being in a relationship. So don't worry so much if you are.
The shy delusion – Fluent in 3 months – Language Hacking and Travel Tips By Benny Lewis
Does shyness exist? Here are some thoughts on the question from a polyglot.
Situation Specific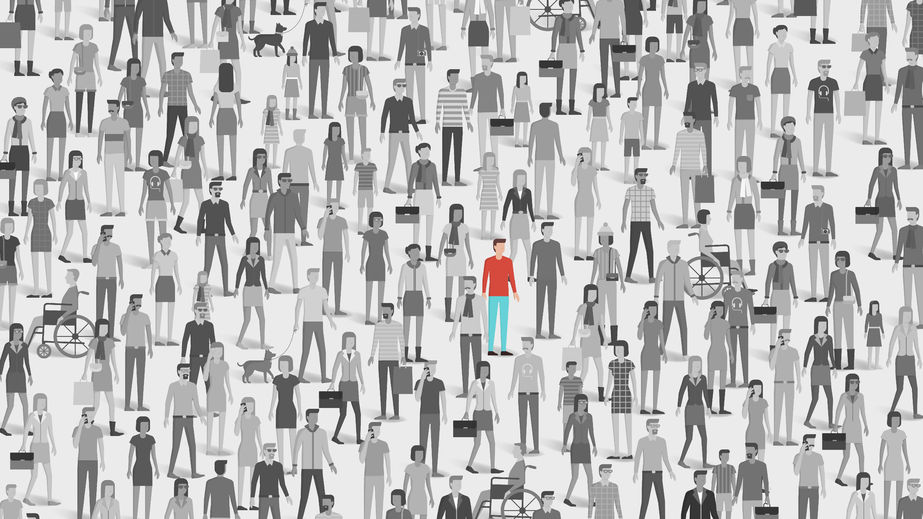 In this section there are links to posts that focus more on SA to do with certain circumstances. Like, work, dating and panic attacks
12 Toxic Behaviors that Push People Away From You by Marc Chernoff
A great post on the sorts of mistakes that leave us socially isolated.
How To Overcome Self-Consciousness And Win Your Life Back by Srikanth AN
Several good ideas on how to overcome the tendency to turn inwards an self monitor ourselves on social situations.
The Free and Simple Way to Boost Your Wellbeing By Andy Mort
Small talk is a mystery for most of us. Here are some ideas no how deep meaningful conversation can be beneficial to us.
How to Successfully Deal with Conflict as an Introvert By Aletheia Luna
Several ideas on how to deal with those people who challenge our the peace and tranquility that we often need.
Anxiety: The Reason It Can Socially Isolate You
Anxiety can prevent you from using a useful ability when interacting with others.
How social anxiety manifests on Facebook
What about social anxiety on social media? Does it happen? Does anyone notice?
Stigma Towards Mental Health Stigma Impacts Vocation
Having a mental illness can affect others perception of you and your competence in the workplace.
How to Overcome the Fear of "Putting Yourself Out There"
Advice from Susan Cain, author of QUIET: The Power of Introverts in a World That Can't Stop Talking.
7 Tips to Help You Cope with Social Anxiety at College or University
For those sufferers about to set of to set of to higher education here are a few tips on how to cope.
Doing good deeds helps socially anxious people relax from Science Daily
Helping others can have a positive effect of of reducing anxiety and avoidance behaviors.
How I over came fear of public speaking by Adam Grant
Some great tips on delivering a better speech by someone who has suffered from social anxiety.
Entrepreneurship and Mental Illness – Dirty Little Secrets by Mike Harrington
A look at the problems of mental health the last people you would expect to have it. The leaders, businessmen and women.
Managing Social Anxiety At Work – Advice That May Help
The workplace is where many people suffer anxiety at it's worst. All the many ways to mess up. Kyle MacDonald offers some useful advice on navigating your work environment in specific situations.
Dissociation and Anxiety How to Get Back in Touch When Anxiety Leaves You Feeling Disconnected – Self help for anxiety
Disassociation is the feeling of being disconnected from the world around you and yourself. Anxiety Slayer offers some ideas about how to reestablish that connection and feel more grounded, present.
Coping Skills for Anxiety Attacks
A panic attack is an extreme and disturbing feeling that something is very badly wrong. A disaster or catastrophe is imminent, like your own death. Anxiety Slayer offers some ideas on how to address these moments.
When People Don't Seem Interested In Starting Friendships With You www.succeedsocially.com By Chris Macleod
Developing relationships can seem like you bashing your head against a wall. Some insights as to why acquaintances don't become your friends.
Fear of blushing brings on blush itself › News in Science (ABC Science) By Bianca Nogrady
Research that provide some insight into the fear of blushing, and to what extent people do blush.
Struggling with a Ruminating Mind? 5 Strategies to Help By Margarita Tartakovsky, M.S.
Tips from Alice Boyes book on addressing an overactive mind.
Five Ways to Relieve Anxiety You've Never Thought Of by Gabe Howard.
5 rather unusual ways to relieve anxiety
5 Best Practices To Overcome Social Anxiety by Mark Tyrell
Some useful ideas in altering your mindset when you have to face those situations that scare you.
How To Get Rid of Negative Thoughts by Dr Jeremy Dean
8 strategies for dealing with those unpleasant thoughts that can assault us.
More Ways to Manage Racing Thoughts By Margarita Tartakovsky
Some ideas we would recognise, but there are several unusual practices here that you can try to fight the negative thoughts swirling around in your head.
No, I Can't Just Relax How I Learned to Manage My Anxiety Disorder By Eric Ravenscraft
Some personal advice on how to deal with anxiety in general and panic attacks.
6 Ways to Overcome Social Anxiety Psych Central By Margarita Tartakovsky
Does what it says on the tin. 6 methods to help address your anxiety.
5 crazy ways to get over shyness immediately, no drinkdrugs required – Fluent in 3 months – Language Hacking and Travel Tips By Benny Lewis
A handful of ideas about getting over that crippling fear and talking to people. It's actually advice on how to learn to speak another language.
Controlling Intrusive Thoughts – Suppress, Repress or Accept Brain Blogger By Carla Clark
When trying to deal with negative thoughts, what's the best strategy to adopt? Here's some look at the evidence.
Some Bigger Picture Thoughts On How To Make Conversation www.succeedsocially.com By Chris MacLeod
Some important points on having better connections with the people we talk to. It looks that the sorts of influences affect a conversation and the expectations we have.
4 Ways to Reframe Approach Anxiety When Meeting New People by Steven Handel
Afraid of meeting someone new and introducing yourself? Here are fire ideas on how to think about the encounter differently.
Medicine and Support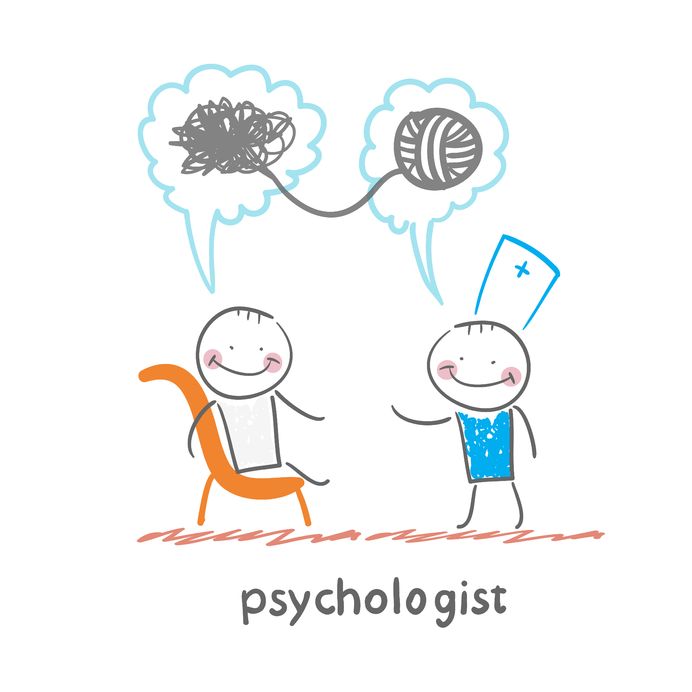 Mental health is one of the biggest problems we face in the modern world with Social anxiety being one most common mental health problems. The mental health fields in medicine offer a variety of treatments from talking therapies to drugs. Here are some links to do with professional therapeutic practice when dealing with anxiety problems like Social Anxiety.
Head Case Can psychiatry be a science?
Psychiatry is in crisis, no none seems to agree on anything. Treatments are disputed, suspicion, greed, politics.
A Pill for Every Mood: An Interview with Christopher Lane by Jason B. Jones
Interview with the author of Shyness: How Normal Behavior Became a Sickness, which shows how modern mental health and created the fiction of social anxiety disorder.
How shyness became social phobia by Simon Wessely
Another interview with Christopher Lane and how Shyness becomes the disorder that it is considered today.
The Neurobiology of Social Anxiety Disorder by Dibya Mathur
Some insights into the biological underpinnings of S.A.
A Virtual Approach to Treating Social Anxiety
New technology may allow for new ways of treating SA, including computer generated reality.
Brain imaging shows how children inherit their parents' anxiety
Study shows how a tendency for anxiety is passed down the generations.
Which is better, Drugs or Psychotherapy for Social Anxiety
A large competitive study looks at many talking therapies and pharmaceutical drugs to find out which is the best initial approach for SA.
Living with Anxiety from From the Mental Health Foundation
A free ebook that explains the illness and what help is available.
The Neurology of Anxiety in Times of Critical Decision-Making by Viatcheslav Wlassoff
Anxiety can affect our decisions in negative ways, heres the biology of how this happens.
Stanford study vanquishes social anxieties without drugs By Suzanne Bohan
A looks at a new study just started that will look at CBT and mindfulness and it's everyone's by examining an individuals brains.
The age of anxiety: a medical condition or just the new normal? By Mark Robson-Scott
Some thoughts in our modern society and it's attitude towards anxiety and medication.
Final words
I hope you enjoyed all these articles and resources on addressing Social Anxiety.
The truth is we are all better at connecting to others than we think.
Did you find anything useful or inspiring here?
If you like this post please share it on social media.