Just playing around with paint on a surface. No idea what I'm trying to create. I point our a few of my mistakes and what I learned.
Melon thing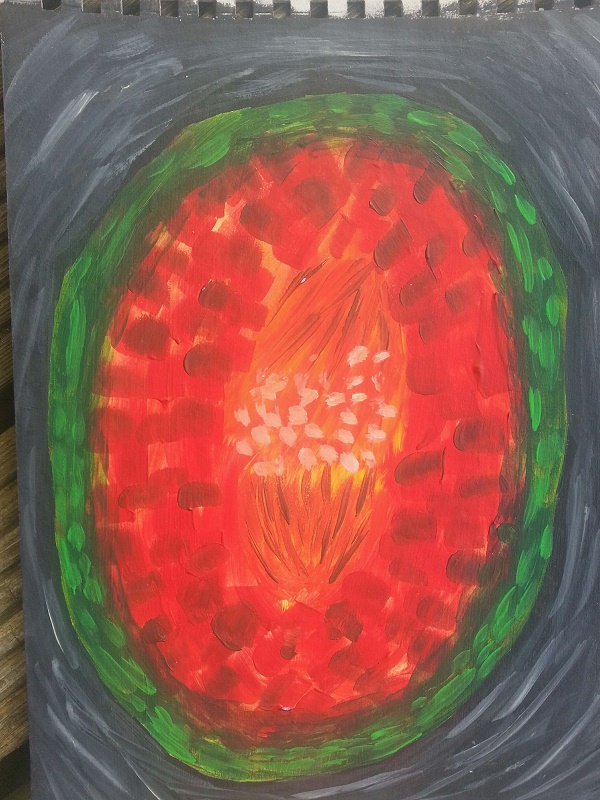 Started by trying a strawberry! Became much bigger more like melon.
Like the hot cold of red and green, like the muted background.
Simple Landscape I tried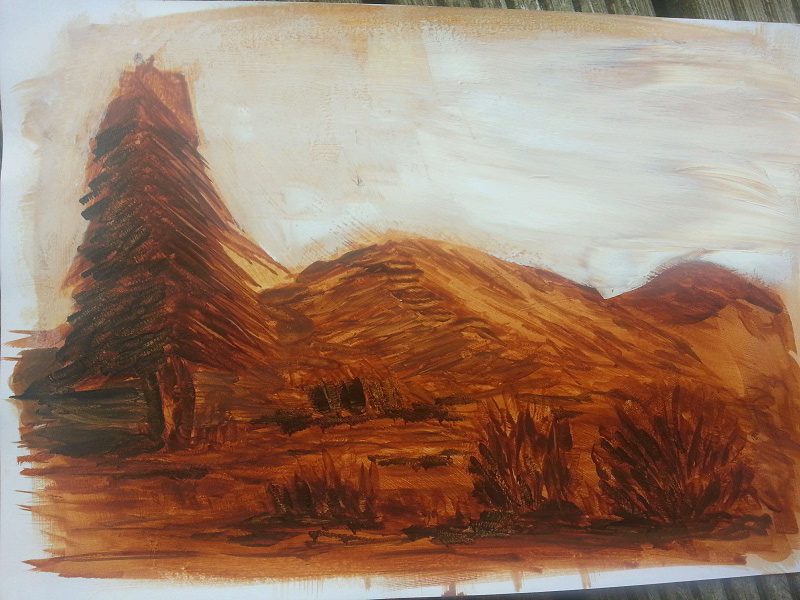 Did well on the tonal contrasts. Second one better more detailed, broken, bit still not a style I like.
Do I even like the loose brushwork style?
I thought I did.
Rose from photo tonal study
Did well I thought.
Looks like what it should be
Cold Mountain Warm Heart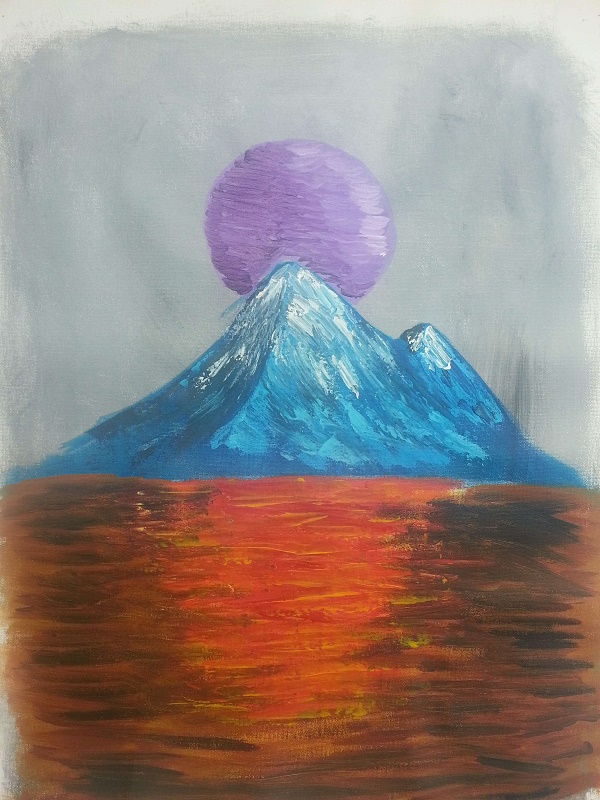 Don't paint the the edged of your going for a conceptual idea, rather than a represenation
Palette is to varied, nothing to unify the piece
Use blue and brown combination
Don't have purple moon, it ruins the piece.
Pear Thing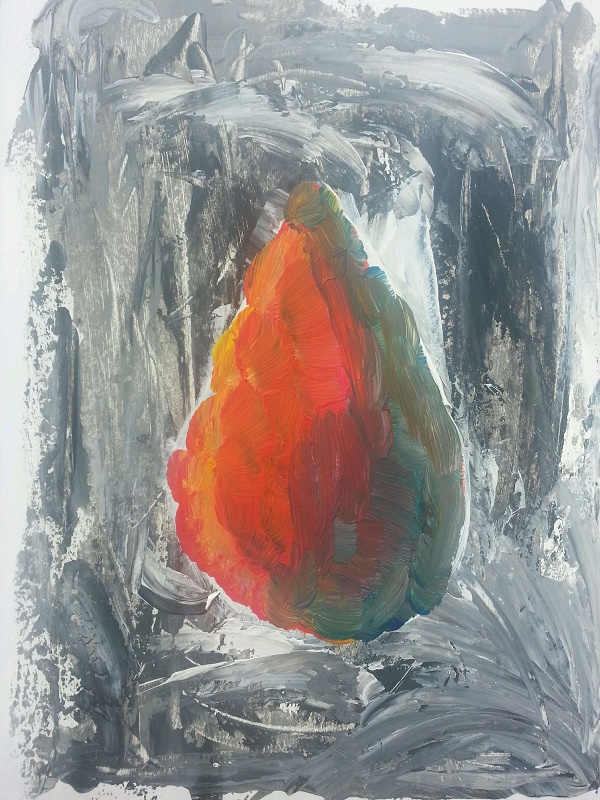 Not go. It went green. Didn't use enough red before adding the blue. That's why it went green, didn't want that
The background is too busy.
Pear Things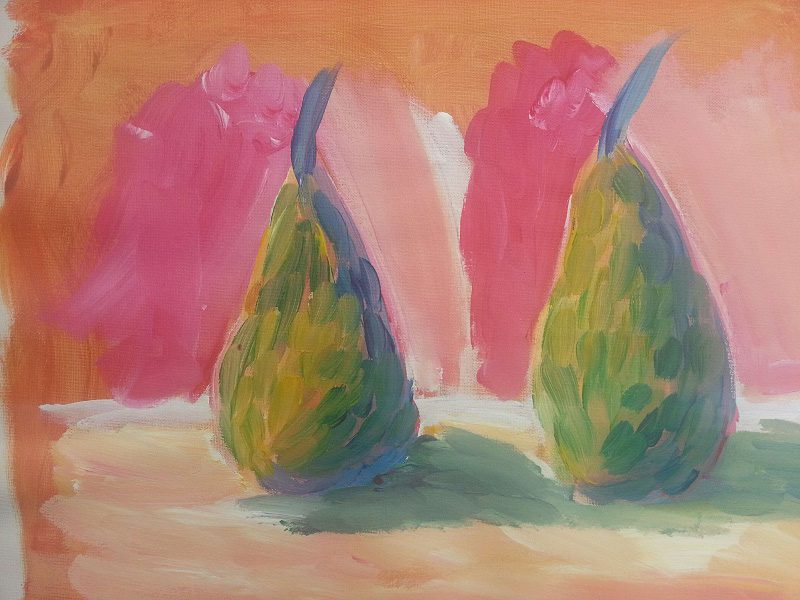 Again Gone green, didn't use enough red. Shadows are wrong so is the background. But I do like the stroke texture in the piece. This one and the above i followed form a video online.
I have much to learn.
Shimmering Lake at Dusk
Again from a video online. Tried my best and I like the tonal contrast, the cold, hot contrast too. But still its small, not as good as I would like. Clouds are too simple, still haven't figure out how to do them consistently well. The reflections are to well defined. It's look a little to mirror like.