One of my goals in art is to draw the figure, which means learning how to draw and paint the nude. Later I might go into clothing or drapery, but it starts with the naked form.
This subject interests me because, on the one hand, it's one of the most challenging skills to master; any mistakes in the human form will be obvious. It's not the case with, say, landscape or abstract art. So, mastering this skill is testing myself to prove I have what it takes.
Drawing or painting the nude requires mastering many skills; the most difficult is the accuracy of contour, edges, proportions and convincing flesh colour.
Looking at the art that captures my attention, much of it is artists, painters, photographers, and illustrators who say something about the human form or our humanity.
Bill Mack
Bill Mack's sculpture of a nude, shows of a pose that dynamic, and full of curves and gesture.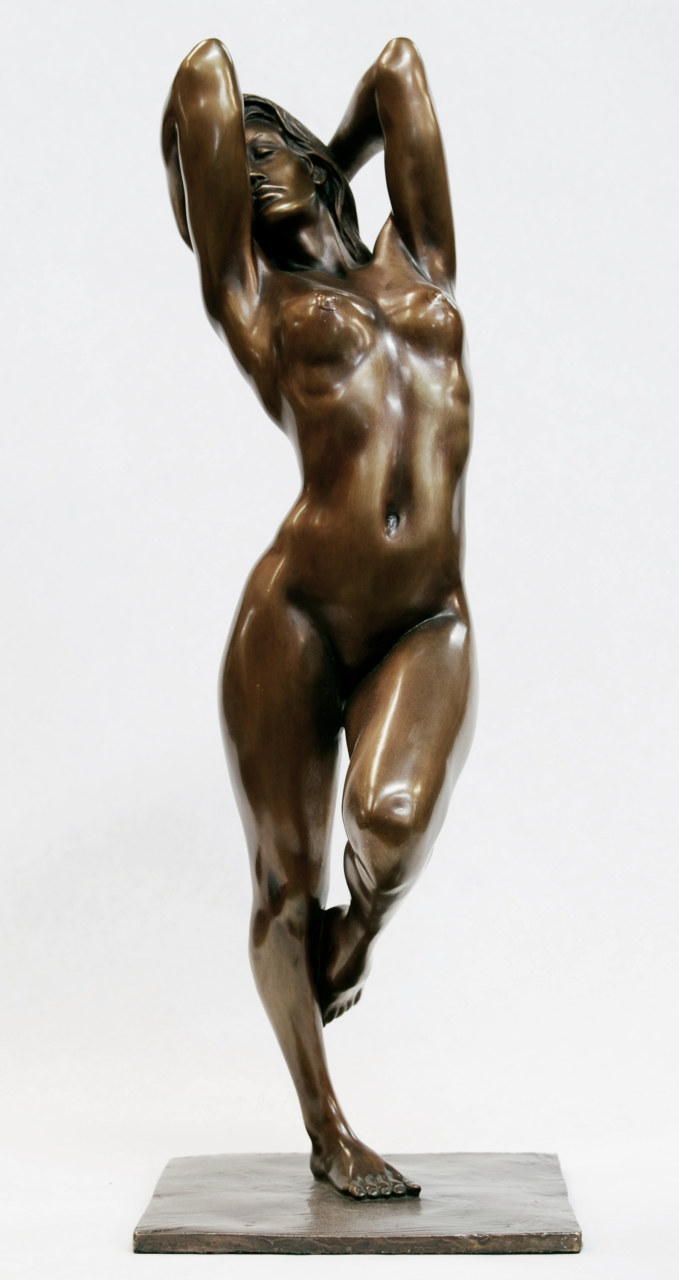 Daido Moriyama
Moriyama's photos of his wife's legs in tight fishnets set up a suggestive composition of lines, shapes and forms. The fishnets create that sense of three-dimensional form in the legs, along with the shadows.
It also shows what artists do, notice things others don't see and make art out of it.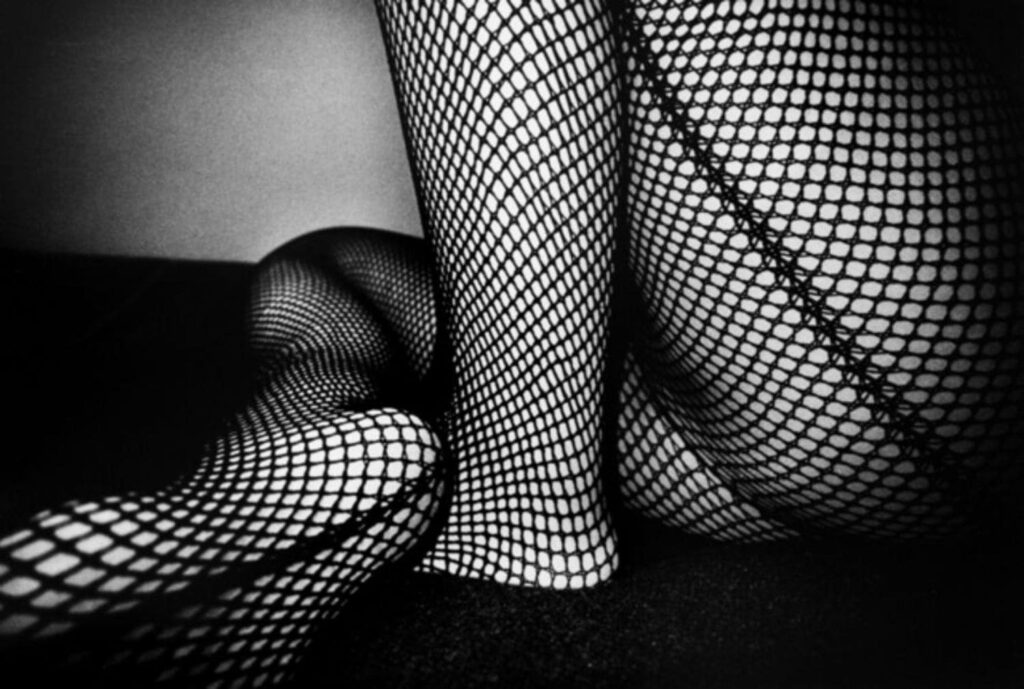 Khalid Kahn
I Like these nudes; they are fleshy and realistic but also expressive in parts. The simple backgrounds allow us to focus on the figure.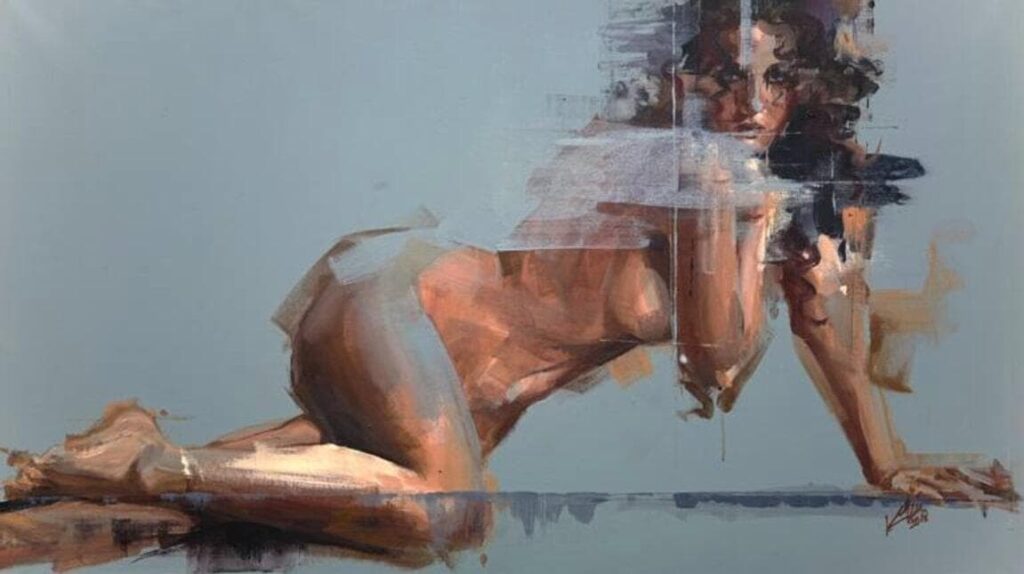 Chris Guest
Chris Guest is a figure artist I like because of the expressive brushwork with realism. It is a boundary between the expressive abstract and representation I'm navigating myself.
His saturated colours give a comic book feel, making his work visually captivating.
He makes his signature style with his unusually creative ideas, like using inflatables and children's rides.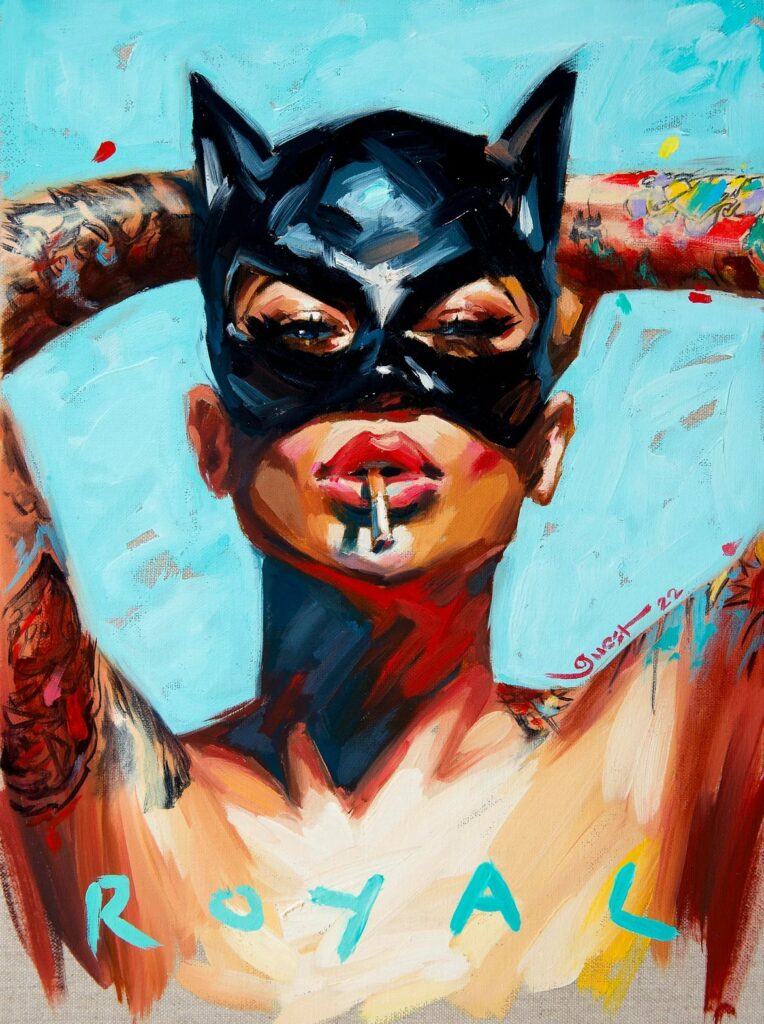 Modigliani
I'm not so much a fan of his portraits. They have the features of elongated necks and black eyes that make them unique, but what I like the most are his nudes.
Here nudes are bold expressions of sexuality, but I notice that their style is like a painted drawing or illustration. It's outlined, with clearly defined forms, but instead of ink, it's paint.
There is not much realism here, no soft gradients of light and dark, and no attempt to make the image look three dimensions. Instead, it's a very flat, abstracted, stylised depiction of a nude.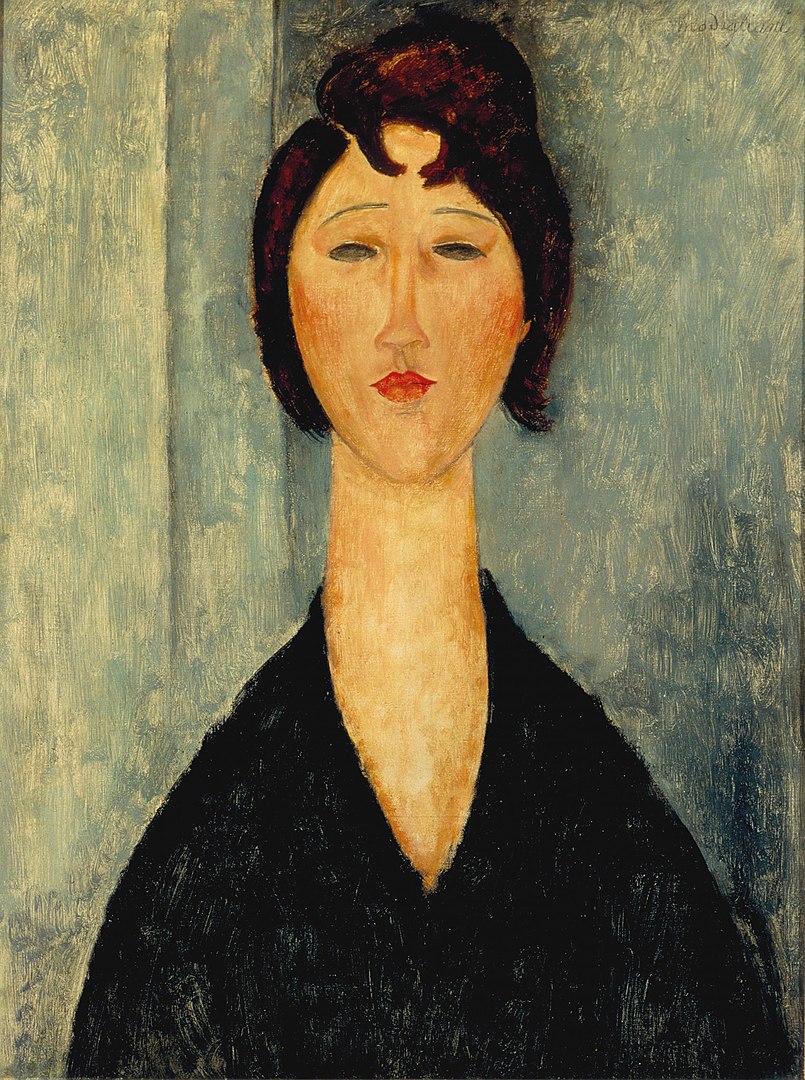 Zim Linn
Here are more realistic, accurately drawn nudes that still retain the expressive marks to create an interesting image.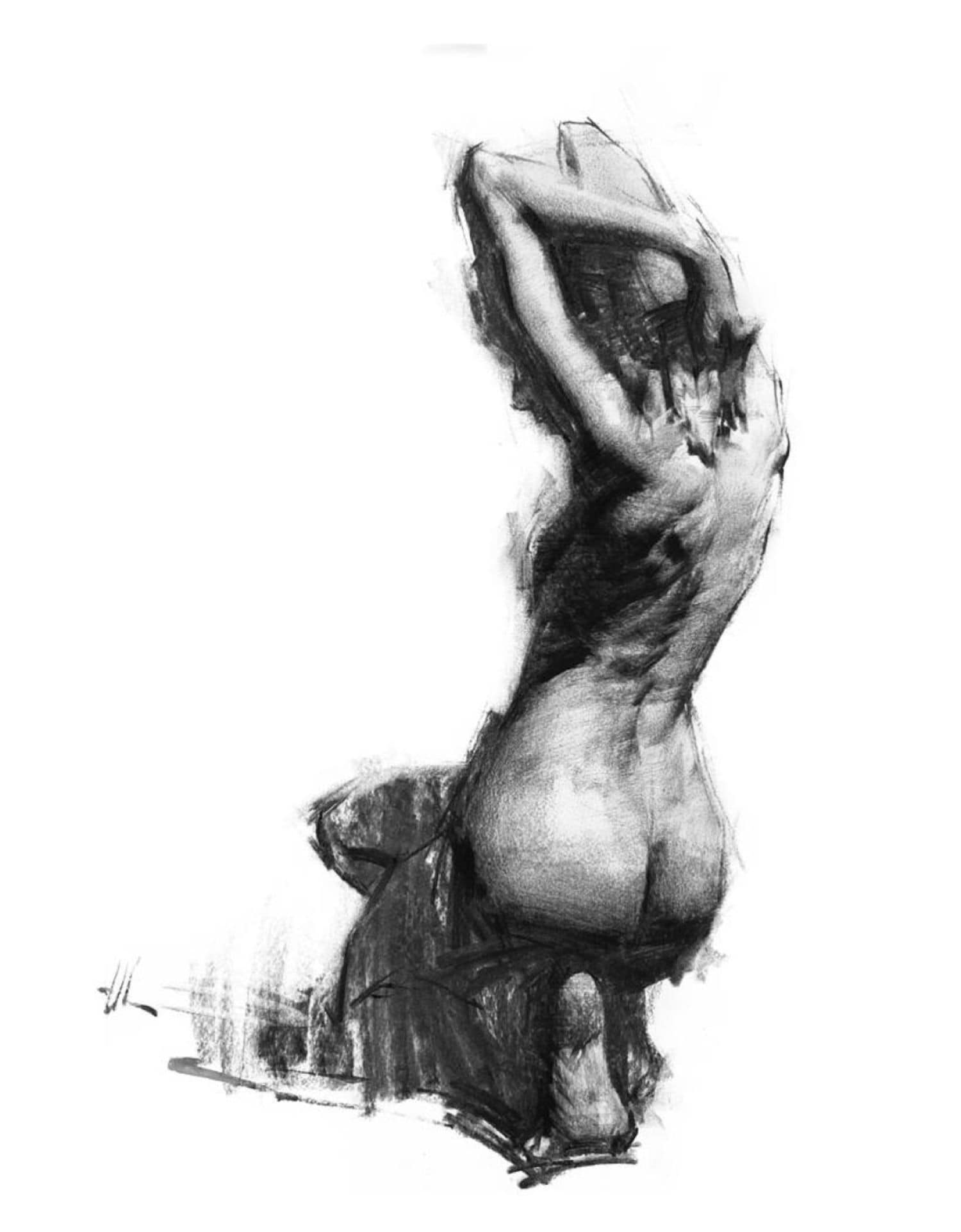 Yves Klien
Klein's Nude Anthropometry are another take on the subject, using nudes a brushes to make form on paper. It makes for a more abstract, simple design, expressive in it monochrome Blue. It's direct in it's methods on taking moment to create.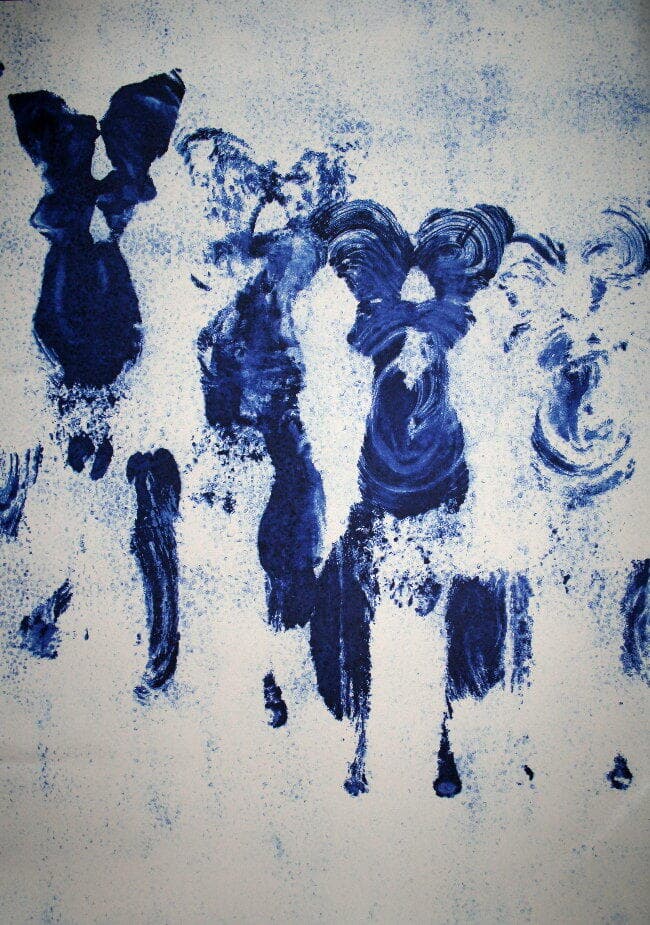 Kim Froshin
I like her work because it is expressive and often colourful, and she uses different mediums, from drawing in ink to acrylic paint and collage. It's not the complex, profoundly realistic art of other artists but closer to illustration and comics.
An abstract simplicity and directness that forgoes detail, irrelevancy or realism to focus on the form and shape.