As part of my suffering to overcome my anxiety. I looked at many fields, including that of philosophy.
Years ago I read up on some ideas by the existentialists, and just recently I rediscovered these ideas in the book the At the Existentialist Cafe.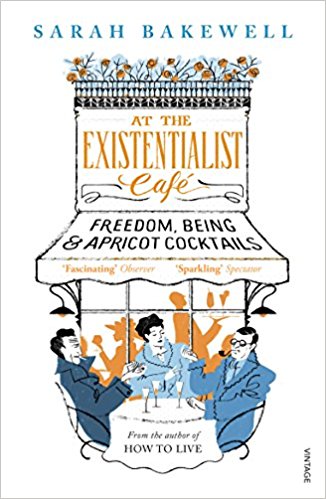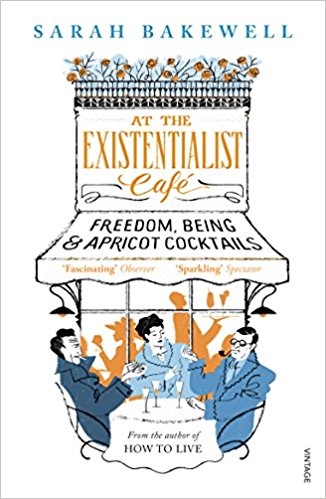 I got back in touch with many of the authors I read before. Sartre, Nietzsche, and other I hadn't heard of, Simone de Beauvoir, Maurice Merleau-Ponty, Heidegger, Husserl.
I was refreshing to feel the ideas that prompted me to take up writing and art in the first place.
To recall what existentialism means and why it so important.
Like existentialism itself, this book was and is to me a 'call to action'.
For far too long in my life I was disengaged, disinterested in it. I did take part in some measure. But there was always a part of me I held back. A past that I never let anyone see.
Existentialism and fiction reminded me that life is to be lived passionately.
This book is immersing in another way in that it's not a philosophy book. It's a mixture of history and biography, philosophy, and anecdotes from the author.
This to me made the book more interesting. A lived experience that is more real and compelling. Because the ideas were not just abstract concepts. You learned how Sartre and Beauvoir lived their ideas.
This is exactly how the existentialists wanted people to live their lives. Not as some philosophers see ideas as interesting mental toys to be discarded when life needs to be lived. Instead, ideas are supposed to be woven into life, to be lived and felt and acted out.
To entangle ourselves in our complex and changing existence that leaves is afraid and trembling.
The book then becomes an exemplar of existential philosophy. Life, ideas, society, friendship, art, politics, and people are all woven together because that's how life is lived. The book tells a journey, which evoked those same emotions in me as the sci-fi/fantasy I used to read. The hero's journey, of pain, struggle, passion, triumph and death.
I won't go into all of the ideas of the existentialist as that's for another set of posts.
However one titbit is existentialist thought is based on the ideas that we're free, fundamentally so. Even though we are contained by circumstance we don't lose our ability to make choices.
Those who give up on this are living in what Sartre calls 'bad faith'.
It's the notion that there are 'no excuses'. We are responsible for how we lived, even if the choice we make is not to.
I was so refreshing to read this book and remind myself of the empowering ideas of the existential thinkers. It's a great introduction into the lives of some of these great thinkers.
I highly recommended this book to anyone who wants to learn more about existential thought.
Image Credit. 刘东鳌(Liu Dong'ao) – Xinhua News Agency, Public Domain, Link