If I had to read just ten books to help me overcome social anxiety what would they be?
I have read many books on personal development, trying to overcome my fears. My search has also taken me into the subjects of philosophy, spirituality, psychology and business.
What you see below are top ten books I have read that offer something for social anxiety sufferers like myself.
This is not so much my personal favourites because I didn't go the cognitive route. I went more the philosophical, spiritual path.
Instead I have tried to include books from different subjects all in an effort to provide you with a variety of ideas.
I can't say this is the definitive list as I read a lot, nor can I say this covers everything you need.
These books are based upon my own experiences, so not all of them may have any bearing on your struggle.
They're listed in no particular order.
Shyness, How Normal Behaviour became a Sickness by Christopher Lane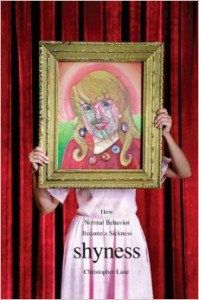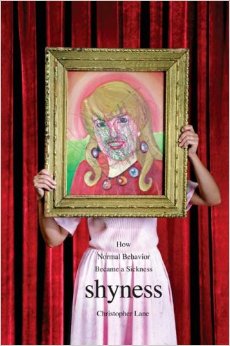 This book is important because of how this disorder was created. You will be horrified at how corporate profit chasing, conflicts of interest and self delusion have created the social anxiety disorder from nothing.
This is a wake up call to everyone, our desire to help those suffering has been corrupted into a messianic drive towards creating a perfect society, where no one feel any pain. The result has seen massive profits for drug companies and many sufferers no closer to dealing with unpleasant feelings they have.
People Skills by Robert Bolton
For anyone seeking to improve their skills at interpersonal communication this book is a good start. Lots of advice covering listening skills, assertiveness and dealing with conflict. It also points out the common causes of poor communication, and has a little bit on body language.
It's a dense volume, but I don't think any other book covers so much. An important read for those wanting to communicate better.
Radical Acceptance by Tara Brach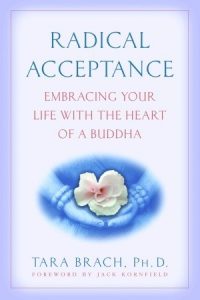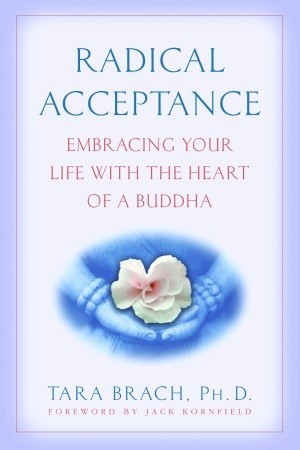 Using the teachings of the Buddha, Brach explains the reasons why we are so unhappy and what can be done to alter your perspective. By accepting the truths of impermanence, fear and desire, we can open our hearts even in the face of hardship and suffering. Finding joy, connection and happiness.
This book explains well how ancient wisdom is still relevant today, and can be used to find some tranquillity and fulfilment in a world that tells us to keep consuming because you are not good enough.
The Pursuit of Perfect by Tel Ben-Shahar
The desire of achieving perfection is what results in frantic effort to achieve the fittest body, a flawless life, and a successful career. Ben-Shahar shows how this desire leads to our own suffering, and offers us ideas along with exercises to alter the perceptions we have about ourselves.
Covering work, education and love, Ben-Shahar's book is an important guide to one of the most common pitfalls in trying to live well and find happiness.
Quiet, the Power of Introverts by Susan Cain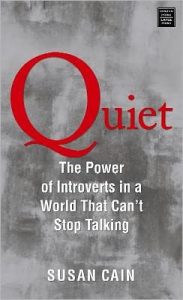 Finding value in being an introvert is essential in order to have a sense of self worth. 'Quiet' is a treatise on what is good about being a contemplative type. She argues that the world has been shaped by introverts far more than we think, and needs them now more than ever.
The Highly Sensitive Person by Elaine Aron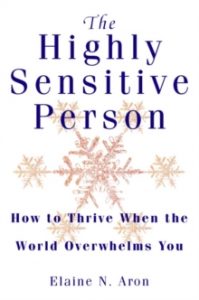 Not everyone who has SA will be sensitive, but it's important to know if you are. Which makes this book so important. To be be highly sensitive is to be more affected by the world around you than others. This can make it difficult to find tranquillity in life. But Aron shows how such a trait has advantages. She explains how to live well in a world that some of us can't keep out.
The Feeling Good Handbook by Dr David D. Burns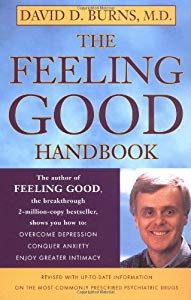 This massive tomb, although not strictly on SA is full of ideas. It explains the sort of twisted thinking that can lead to our suffering. Looking at topics like self esteem, procrastination, anxiety, fear and much more. There is also specific chapter on social anxiety.
An essential read for those interested in the cognitive behavioural side of mental health.
Yes Man by Danny Wallace
Danny felt something was missing in his life. He wasn't having as much fun, not going out as often. Until a stranger on a bus said something that changed his whole outlook on life. From that encounter he pledged to say yes to whatever question or opportunity was put before him. What happens next is a bizarre, daft, but poignant adventure that teaches him how to live life to the full and is a lesson to us all. It has also been made into a film.
The Mindful path through Shyness by Steven Flowers
Looking at shyness form both psychology and ancient wisdom this book teaches us that we should not give too much weight to what goes on in our minds. Instead we should cultivate an awareness of the present moment, that will help us develop acceptance and compassion for ourselves and others. It contains anecdotes and practices which make it a must read for SA sufferers.
F*ck it Therapy by John C. Parkin
Is a middle fingered approach to the social norms that manifest as our fears. Breaking free of those prisons by noticing and understanding then.
Happiness comes from the freedom to be who you are. This book gives us a guide to breaking those bars around us that keep us small and average.
It's a call to action, to arms. To live well is to awaken and get a little surly.
These books and more can be found over at the Library.